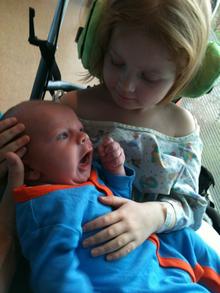 by Nicola Jordan
Lee Verney and Charmaine Kember thought they might never see their daughter Annabelle giving her baby brother Ted a loving hug for the first time.
Four-year-old Annabelle fell dangerously ill with a rare strain of brain disease a month ago and her family feared the worst.
Charmaine had just given birth to Ted, the couple's fourth child, when their world fell apart as Annabelle was diagnosed with the potentially fatal illness.
Charmaine, 34, said: "What was meant to be the best Christmas was turning into the worst as we feared we may lose our little girl."
Annabelle became poorly at the family home in Toronto Road, Gillingham, on December 9 - just three days after Ted was born.
Her condition deteriorated rapidly and she was rushed to the resuscitation unit at Medway Maritime Hospital.
After suffering a 45-minute fit she was transferred to the Evelina Children's Hospital in London where she was diagnosed with ADEM, which causes swelling to the brain.
Annabelle was placed on life support for two weeks as doctors treated her for the condition, which affects just four-in-a-million people.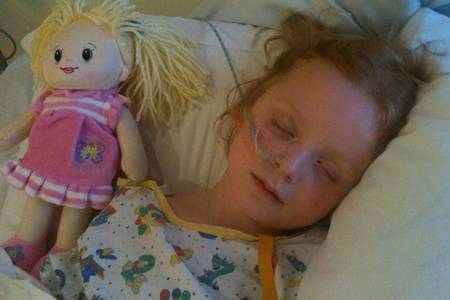 Her parents kept a bedside vigil along with baby Ted as Annabelle began gradually to show signs of improvement.
Charmaine said: "We have been through a rollercoaster of emotions and we know we shall have to take each day as it comes.
"It's going to be a very long recovery, but we have been told that there is an 85% chance she will make a full recovery."
Annabelle was transferred back to Medway on Tuesday making it easier for brother Sean, 14 and sister Aimee, 11, to visit.