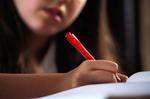 Parents have reacted angrily to a crackdown on uniform at a Medway secondary school.
Teachers at Robert Napier in Gillingham has been confiscating coats from pupils if they are not black and some pupils have been sent home for not wearing the correct uniform.
One concerned dad claims almost 400 pupils were sent home in one day.
Parents who contacted the Medway Messenger said new rules were introduced before half-term in February. They claim the new rules include pupils only being allowed to wear black coats without a hood and black shoes.
However, the school in Third Avenue insists the rules are not new and have always been in place.
One parent who did not want to be named said: "My daughter signed a code of conduct when she joined the school in 2007 which stated that she could wear brown shoes, it didn't say what colour coat pupils had to wear. Now if anyone isn't abiding by these rules they get sent home.
"I don't disagree with the rules - after all they want pupils to look smart and I think having the children all dressed the same helps to prevent bullying. But I think the school should be giving parents more time to buy new clothes.
"They were told before the half term and expected to abide by the new rules on the first day back. They should give parents the summer to buy new things and bring in the new rules in September."
Another parent, who did not want to be named, said: "Does the school think parents have a never ending supply of money to buy new coats, trousers and footwear when a head teacher decides she feels like changing the rules?
"A smartly dressed child will not perform any better in class, it just makes them worry if they are dressed correctly that week."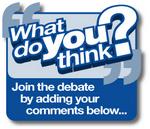 The school did not respond to the Medway Messenger's request for a comment.
In a school newsletter issued before half term in February, head teacher Fiona Miller said uniform is one area the school is focusing on.
She wrote: "Form tutors have been asked to remind each student of our uniform requirements. There have been no changes. We have added a little more detail to assist in decisions that are made, based on queries we have had this academic year."