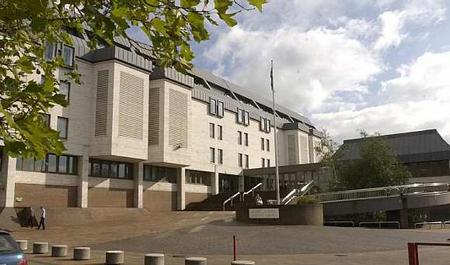 by Keith Hunt
A pervert who raped a young girl and encouraged a boy and a man to have sex with her is facing a jail sentence.
Paul Telling preyed on the victim by giving her alcohol and then playing sexual card games with her. He then introduced others into his sordid world.
The 44-year-old, formerly of Trafalgar Court, Gillingham, was convicted of five charges of rape, two of causing or inciting a child to engage in sexual activity, two of arranging or facilitating the commission of a child sex offence, sexual assault and assault by penetration.
Prosecutor Christopher May told Maidstone Crown Court the girl eventually told police how devious Telling would get her "completely wasted". They would play cards and he would always win because she was too drunk.
The card games involved taking clothes off and walking around naked in the open. It progressed to sex acts. She did not refuse because she did not know it was wrong.
"she was thinking it was normal, like a ritual you had to go through..." – christopher may, prosecuting
Telling introduced a teenage boy into the games and encouraged her to have sex with him. Both of them had sex with her separately.
The boy introduced a 20-year-old friend to her and he had sex with her also. Telling had full sex with the girl.
He gave her £20 to keep quiet and warned her not to tell anybody. Mr May said it was manipulation to prevent her from revealing the reality of what was going on.
"She was thinking it was normal, like a ritual you had to go through," he said. "She didn't tell anybody. She later said it was kind of a mental game. She was kind of twisted.
"The Crown says he took advantage of her for his own sexual ends."
The girl eventually told her mother there were things that were too painful to reveal. She told her father some detail.
Telling, now of Eastbourne, East Sussex, denied all the allegations, claiming he never had sex with the girl.
The 20-year-old was arrested and cautioned for causing or inciting a girl to engage in sexual activity.
Judge Martin Joy remanded Telling in custody and adjourned sentence until March 22.