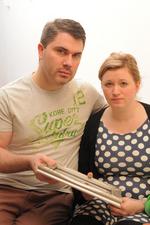 by Nicola Jordan
Grieving parents Nick and Ruth Bate are pleading for a breakthrough meningitis vaccine, which might have saved their daughter's life, to be made available to every baby.
Little Willow (pictured below) died suddenly from the cruel virus just a week before it was announced that the first drug against meningitis B is now licensed for use in the UK.
The same day 15-month-old Willow passed away, her mum and dad set up a trust fund to raise money for Meningitis UK which funds research to develop vaccines.
They were determined that something good should come out of her death and have now joined the national campaign to get the vaccine Bexsero on the UK routine childhood immunisation schedule.
Ruth, 31, from Gillingham, said; "Nick and I think it is very important that this should be available for every child – and sooner rather than later.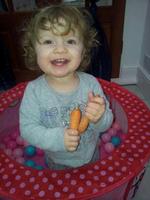 "Nothing will replace our Willow, but if this saves another child or prevents other families going through what we have been through, then it has to be a good thing."
The drug, which has received a marketing licence from the European Commission, has been described by Meningitis UK's founder Steve Dayman as "the biggest breakthrough in 30 years".
Speaking at the Meningitis B: Beat it Now launch, Jason Hulbert from the charity said: "We are urging the government to put the vaccine in the immunisation schedule as soon as possible. Any delay means lives lost."
Willow, whom the Bates describe as their "little angel," died just hours after showing symptoms at the family home in Burnt Oak Terrace.
The trust, set up on January 11, has so far raised £6,600 with more cash coming in through raffles and sales all the time.
Nick, 36, a firefighter based at Strood, said: "The response has been amazing. It is helping us to get over our tragedy.
The couple, who got married in December, have a son Zak, who is three.
To make a donation, go to justgiving.com/Ruth-Flaxman