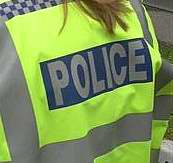 A teacher has been arrested following allegations he seduced two ex-pupils.
Mark Spendley has been suspended from his job at Hundred of Hoo School, while investigations continue.
Two girls who were pupils at the school have claimed they had affairs with Mr Spendley, a media teacher.
One of the girls, Sirisha Chhibber, now 19, told a national newspaper that the alleged relationship began in June 2009, on her last day at the school in Main Road, Hoo.
The other girl, a 17-year-old, has not been named. She is no longer a student at the school.
A Medway police spokesman confirmed officers are investigating an incident of abuse of position at a school in the area.
She added: "A 35-year-old man from Queenborough, Isle of Sheppey, has been arrested in relation to the incident and is currently on police bail."
Gary Holden, executive principal of the Hundred of Hoo School, said: "The safety of all of our pupils is an absolute priority for us and as soon as these allegations came to light this teacher was immediately suspended and barred from the school grounds.
"As there is an ongoing criminal investigation we are unable to comment any further on this matter."