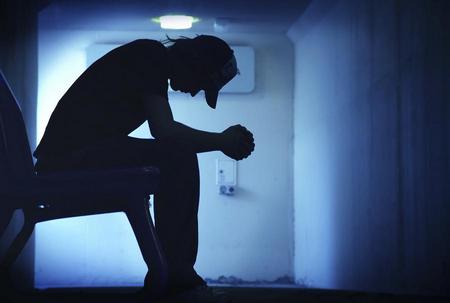 by Dan Bloom
Hundreds of ex-prisoners and drug addicts with no links to Medway are being moved here from the rest of Kent, a shock report has claimed.
Whole blocks of houses are being used by firms providing high-needs "supported housing", councillors have been told.
About half the clients, including ex-offenders, the homeless and women fleeing domestic violence, do not come from the Towns.
A damning Medway Council report said officers had little power to stem the tide of vulnerable people, who are living mostly in central Chatham near the Luton arches.
The council is paying out £170 per person to the housing providers yet has no legal powers to improve accommodation beyond minimum standards, the report said – leaving the system "open to exploitation".
Councillors have written to Medway's three MPs and welfare minister Lord Freud pleading for laws to be tightened up.
Cllr Matt Bright (Con), chairman of the task force which drew up the report, said: "These clients go into a house, the neighbours are not happy, an offer is made, they move out and before you know it a whole street is dominated by these residents.
"I don't think it's fair that people who have no previous connections to Medway should end up here and our council taxpayers have to foot the bill.
"If they come from Sevenoaks it should be Sevenoaks Council's problem."
Task force member Cllr Glyn Griffiths (Lab) said: "Almost the success of organisations in the area attracting people is turning us into a magnet.
"You end up with an ongoing spiral for those people and there's a real danger of that happening here."
Rochester and Strood MP Mark Reckless said: "I want to use the ammunition this task force has provided to ensure ministers wake up to this situation and do what's necessary."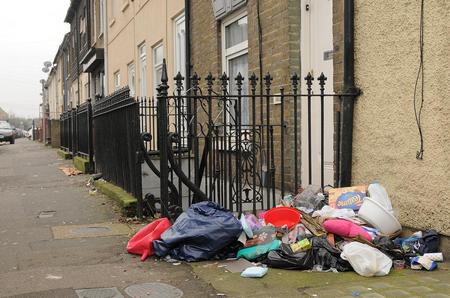 The task force was set up after ex-prisoner Peter Penn complained to a council meeting about the accommodation he had been given after leaving jail.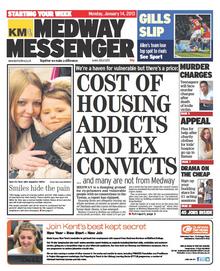 His provider was a firm called Lifeline Support Community, which was given almost £4m by Medway Council over four years and in its heyday had 220 clients.
Mr Penn only stayed for one night in his accommodation, claiming to councillors that it was "rat-infested, damp with no bedding available and widespread drug-dealing".
Lifeline stopped operating for Medway Council in March 2012.
To date, civil courts have ordered the firm to pay almost £10,000, and former staff have won employment tribunal payouts, according to court documents seen by the Medway Messenger.
Cllr Rupert Turpin (Con), who looked into Mr Penn's claims and brought them to the task group, welcomed the report's findings.
He said: "The report highlights a danger, moving into the future, of predatory pseudo-charities possibly moving in for financial rather than altruistic reasons."
Full report in today's Medway Messenger.