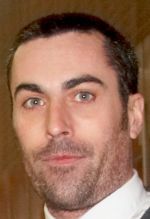 Invicta Dynamos coach Kevin Parrish insists he is not worried by his side's growing fixture backlog.
Dynamos' frequent cup matches since the start of the season means they have only played nine league games so far – compared, most strikingly, to Bracknell, who have played 17.
Mos have matches in hand on all the teams above them in the table.
As a result, they are facing plenty of double-header weekends after Christmas, and Parrish, pictured, said: "It's strange the way the fixtures have worked out, it's because we have played so many cup games.
"We know we are going to be very busy after Christmas, but we are just going to have to dig deep and get on with it.
"And, to be honest, we want to be playing two games a weekend to try to get a bit of a roll going, rather than playing a game here and a game there."
Dynamos host Romford Raiders at home this Sunday (5.15pm).