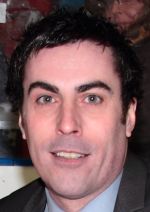 Invicta Dynamos coach Kevin Parrish has told his players they start "with a clean slate" in this weekend's ENIHL South play-off semi-final against Romford Raiders.
Dynamos go into the two-match showdown as underdogs against the Essex club who won five of their six meetings in league and cup this season en route to topping South Division 1.
But Parrish (pictured), whose side powered to a 24-13 aggregate victory over the Cardiff ENL Devils in last weekend's quarter-final, said: "I have been saying to the players in practice it doesn't matter what happened earlier in the season, everyone starts with a clean slate again this weekend."
Dynamos' only success against the Raiders came in a league game in Gillingham in November when they won 4-1 and Parrish added: "When we beat them, we succeeded in frustrating Romford and hitting them on the counter."
Dynamos are at home in Saturday's first leg (5.15pm) before travelling to Essex for Sunday's second leg and Parrish said: "We would like as many people as possible supporting this weekend in both matches.
"The atmosphere was great at Cardiff, it was like playing a home game for us."