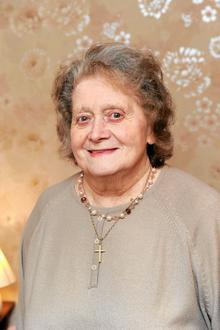 Back in 1942, All Saints Church in Hempstead was desperately searching for an organist to play at a memorial service.
Joyce Powley, then aged just 14, stepped forward to offer her services despite never having played the instrument before.
Almost 70 years later and without ever having had a single music lesson, Mrs Powley is still playing at the church every Sunday and has rarely taken time off. To mark her dedicated service, she has been put forward for a Pride in Medway award.
After playing at the memorial service, Mrs Powley took on the regular organ duties. After school, she would cycle from her home in Capstone Road to spend her evenings practising before playing at the church's services during the Second World War.
She was nominated by churchgoer Jack Kircher and Gillingham and her MP Rehman Chishti. Mr Chishti wrote: "Parishioners have told me that Mrs Powley is very special to the church in many ways."
Mrs Powley said: "The first time I played two hymns and it went from there. I will keep playing as long as my health lets me."
Do you know a local hero? A nomination form is in Friday's Medway Messenger. The closing date is next Friday, December 14.