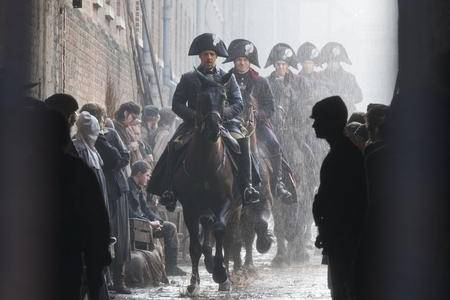 by Rebecca Hughes
Medway's starring role in a film adaptation of one of the world's most popular musicals hits the big screen today.
The feature film Les Miserables - partly filmed in Chatham's Historic Dockyard - can now be seen in cinemas across the UK.
The big screen blockbuster, starring Hollywood hunks Hugh Jackman and Russell Crowe, is based on Victor Hugo's tale of tragedy and redemption in early 19th Century France.
The star-studded cast - also featuring Anne Hathaway, Amanda Seyfried and Helena Bonham Carter - descended on the Historic Dockyard in March last year to film the eagerly-anticipated movie.
One month before, hundreds of people queued up for their chance to become an extra when auditions were held at Chatham Maritime.
Among them was Karol Steele, 50, who stood in the cold for more than five hours to secure a role as a factory worker.
She saw herself on the big screen last month after attending a special showing a day before its official world premiere in London.
She said: "The film is fantastic, take a large box of hankies with you. My husband hates musicals, but even he was crying when Anne Hathaway sung I Dreamed a Dream.
"Standing in the cold for more than five hours waiting to audition was definitely worth it."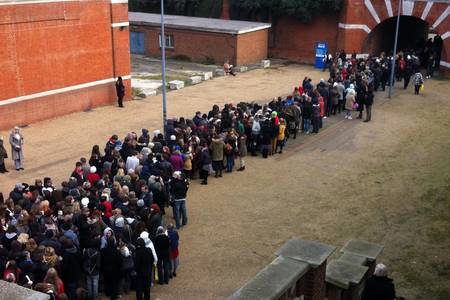 The Historic Dockyard is hoping Les Mis fans will flock to Chatham to see the site where the Hollywood blockbuster was filmed.
The tourist attraction, which was selected as one of the main locations for the movie, became home to A-list actors and hundreds of crew and cast members early last year when filming started.
It was transformed into an authentic 19th Century French town for the new flick, with the Ropery being used as the police station of Inspector Javert (Russell Crowe).
The Tarred Yawn Store was being used as a factory for scenes featuring Anne Hathaway and the Cockloft becoming a hospital and home to a fight scene between Hugh Jackman and Russell Crowe.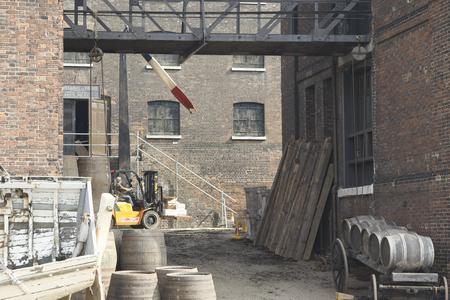 Nigel Crisp, estates surveyor at Historic Dockyard said: "We were very honoured to be chosen as one of the locations and we were all very excited when we found out.
"We have enjoyed working with all the films we've had here, but I think this is certainly the biggest one I've been involved with in all the years I've been on the site.
"We certainly hope visitor numbers are going to increase as they come down to see the locations."
The Historic Dockyard has previously been used for Hollywood hits including James Bond - The World is Not Enough, Sherlock Holmes, The Bank Job, The Golden Compass, The Mummy and Children of Men.