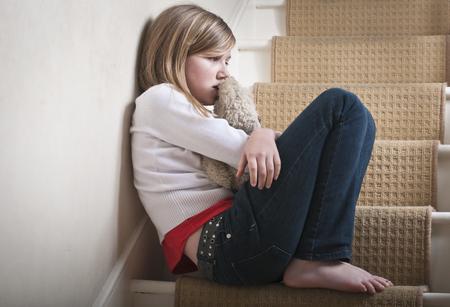 Labour has called for major changes after Medway Council's safeguarding children services were rated inadequate.
In a damning report by Ofsted, the department, which should be protecting children at risk of abuse, neglect or harm, was found to be failing.
Inspectors found staff were putting children at risk by not following procedures and not acting quickly enough.
Labour councillors have called for the department to be split between children and adults to make it more manageable.
The party has also once again called for Cllr Les Wicks, who is in charge of children's services, to resign.
Cllr Adam Price, Labour spokesperson for children and young people, said: "Medway Labour has had concerns since the creation of the single director for children and adults services that the directorate of children and adults services is simply too big for one director to deal with.
"We call on the council to revert to the former senior leadership model of separate directors of children's services and adult services to ensure the best possible chance of recovering from this unacceptable position."
Labour group leader Cllr Vince Maple said: "Some issues are so serious that saying sorry is simply not good enough.
"Cllr Les Wicks, as the politician with responsibility for Medway's young people, must recognise that this inspection – which has the worst possible judgement on safeguarding – happened on his watch.
"The only option for him is to step down from this portfolio."
The department was rated inadequate in all four areas of the inspection. The report states that although no children were found to be at immediate risk, deficits in the department led to some children being "inadequately protected".
Ofsted said social workers were dealing with high case loads and the department was relying too heavily on agency staff.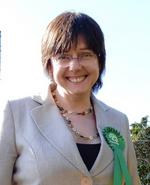 Trish Marchant, Medway Green Party co-ordinator said (pictured): "The service is already under strain with the financial provision they have.
"It is extremely worrying to think what further impact cuts to council funding imposed by the coalition government could have.
"Kent County Council has only been able to bring their Children's Services up to scratch after a similar damning Ofsted report, by employing an extra 48 social workers."
Cllr Les Wicks, who is in charge of children's services, has apologised for the shortcomings.
He said: "We have completed a thorough review of the whole children's safe guarding area and in late 2012 we instigated a major programme of change that was starting to address the weaknesses identified by Ofsted's inspection in January.
"We still have much to do, but are committed to working with our partners to protect children at risk in Medway."