Medway Council is among the worst five councils in England for primary school results.
The Department for Education has named and shamed the authority as part of a bid to improve what it claims are under-performing schools.
The ranking is based on the percentage of schools not attaining a new, tougher floor standard of 60% of Year 6 pupils gaining Level 4 in English and Maths.
In Medway 11% of schools did not make the new grade, ranking the council equally with Peterborough and Kirklees. Only Portsmouth and Nottingham did worse.
This is despite the best-ever number of pupils meeting the floor standard across the Towns at 72%, up from 68% last year and 65% three years ago.
Chatham MP Tracey Crouch has sought an urgent meeting with council officers over the results.
She wrote on her website: "These are obviously very disappointing figures.
"While there have been some improvements in challenging schools, the overall headline figure for Medway remains well below the national average and I will be seeking a meeting with Medway Council to discuss the issue at the earliest opportunity."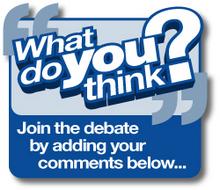 Eight primary schools in Medway have not made the grade, meaning they could be forced to become academies if they are not already.
The Department for Education said in a statement: "Schools with a long history of under-performance, and who are not stepping up to the mark, face being taken over by an Academy sponsor.
"The expertise and strong leadership provided by sponsors is the best way to turn around weak schools and give pupils there the best chance of a first-class education."
The primary schools below the 60% floor standard in Medway are:
Saxon Way Primary School, Gillingham (42%)
Glencoe Junior School, Chatham (45%) (already an academy)
Luton Junior School, Chatham (53%)
All Faith's Community School, Strood (53%) (already an academy)
Kingfisher Primary School, Chatham (54%)
Burnt Oak Primary School, Gillingham (55%)
Cuxton Junior School, Cuxton (56%)
Lordswood School, Chatham (57%)
Barbara Peacock, director of children and adult services at Medway Council, said: "We are working intensively with schools where improvements are needed to ensure that they progress as quickly as they can.

"While these are the highest results ever for the area, it also shows that they have not risen at as fast a pace as they have at schools in other local authority areas across the country and there is still more work to be done.
"The improvement in our results gives us the confidence that we are focusing on the right things to raise performance and aspirations for our children.

"As the overall figures are averages, it is worth pointing out that they do not highlight the significant number of children, or primary schools, that have achieved outstanding results, with several seeing a 20% rise in their results in just one year. I would like to congratulate each and every one of them as well as their teachers for their hard work and efforts."
Kent County Council fared better than neighbouring Medway, ranking 97 out of the 150 authorities in England.
A total of 78% of pupils achieved level four in English and Maths at key stage 2.