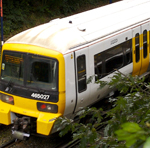 Medway's rail commuters are paying one of the highest price rises in the country for season tickets from today (Wednesday).
An annual pass from Medway to London has gone up by 4.2% meaning Southeastern passengers travelling from Gillingham to London will now have to pay £3,672 for a season ticket.
The move has received criticism from commuters and campaign groups who claim the increase will make life more difficult for Medway residents.
Steve Wilkins, from the campaign group Medway Against the Cuts, organised a protest outside Chatham station following the announcement in August.
He said: "I think it is appalling. The increases will make life more difficult for commuters in Medway."
Over the last decade rail fares have increased by 50% according to the campaign group Railfuture.
King's Ferry Coaches, which runs services to London from the county, claims rising rail fares and overcrowded trains have led to a record increase in the number of people community by coach this year. It recorded approximately 50,000 extra passenger journeys compared to 2011.
An annual ticket from Medway to London costs £2,595 – more than £1,000 less than travelling by train.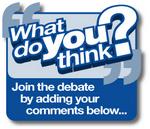 Danny Elford from the firm said: "We have an extremely loyal customer base and given the tough economic climate combined with many people facing rising rail prices, it's no surprise it is growing.
"Many people resent having to fork out thousands annually for a train, only to find there are no seats available."