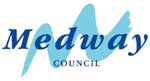 Medway Council has promised to keep running all 19 Sure Start Centres, despite having to tackle a huge budget deficit.
The ruling Conservative group has announced details of how it intends to make the reductions, while promising not to cut 'important frontline services'.
Initially, the funding gap for 2013/14 was expected to be £6m, but due to unexpected reductions in government grants and other pressures, this has now more than doubled.
It currently stands at £11.905m and is due to double again in 2015/16 to £23.526m.
Among the areas facing a multi-million pound deficit is the children and adult services budget.
It has been affected by an increase in the number of 'looked after children' costing the council an extra £800,000, and recent government cuts of up to £3m to the Early Intervention Grant, which covers services like Sure Starts Centres.
Cllr Alan Jarrett, head of finance, said the council would not be closing any of the centres but there could be some "flexibility" in what they do.
Staff will go without a pay rise for another year, council tax goes up 2% and benefit claimants, previously exempt, will now pay a contribution.
A £1.25m proposed increase to the highway maintenance budget has been axed and £640,000 will be cut from regeneration spending, after it was spent on Olympic and 2012 celebrations this year.
Cllr Jarrett said: "We are facing some extremely difficult and challenging decisions while trying to fulfil our legal duty to provide a balanced budget every year.
"Above all, our priority has to remain providing quality front-line services to all of our residents, particularly those that are more vulnerable.
"This will be the focus of any decisions that we have to make when we put forward our full budget proposals at the beginning of next year."
For more on the council tax rises, see tomorrow's Medway Messenger.