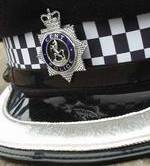 A woman has been arrested on suspicion of stealing almost £1,140 of perfume from a Boots store in Medway.
The 45-year-old, who has not been named, was arrested in the Pentagon Shopping Centre, in Chatham.
Police were called to the store on December 7, after staff reported an alleged thefts of cosmetics and fragrances worth about £230.
Officers from the Chatham Town Centre team arrested the woman, who is from Minster, on the Isle of Sheppey and searched her car where they found more bottles of perfume worth about £457.
Police then went to her home with a warrant to search it and found nearly £450 worth of fragrances believed to have been stolen from the same Boots store on November 22.
The woman has been bailed to return to Medway police station on February 8.
PC Dan Blatter, said: "This is a great result for Kent Police and the Chatham Town Centre team as well as for retailers.
"It should serve as a warning to those who steal from shops in Medway that they will be caught and brought to justice."