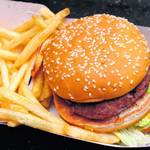 More than 50 food outlets across Medway have been closed or ordered to improve.
But Medway Council has refused to make the full list public saying it would not be justified.
Environmental inspectors blitzed more than 700 premises last year and forced two shops to close following legal action.
But the council is not naming the 53 shops and restaurants which failed to impress the food and hygiene team.
David Edwards, team leader for environmental health, said some could not be named because of possible legal action.
A spokesman said others would not be identified because the failings were only minor like 'a cracked tile.'
Medway has brought in a food hygiene rating scheme where inspectors check everything from how food is handled to the layout and lighting of the building.
Meanwhile, the boss of a reputable firm has warned of the importance of maintaining the highest hygiene standards.
Nancy Mackness, of Norma's Catering in Chatham, said: "Over the last 25 years we have worked very hard to maintain high standards.
"Taking short cuts doesn't pay and those who do are sadly mistaken. It can kill."