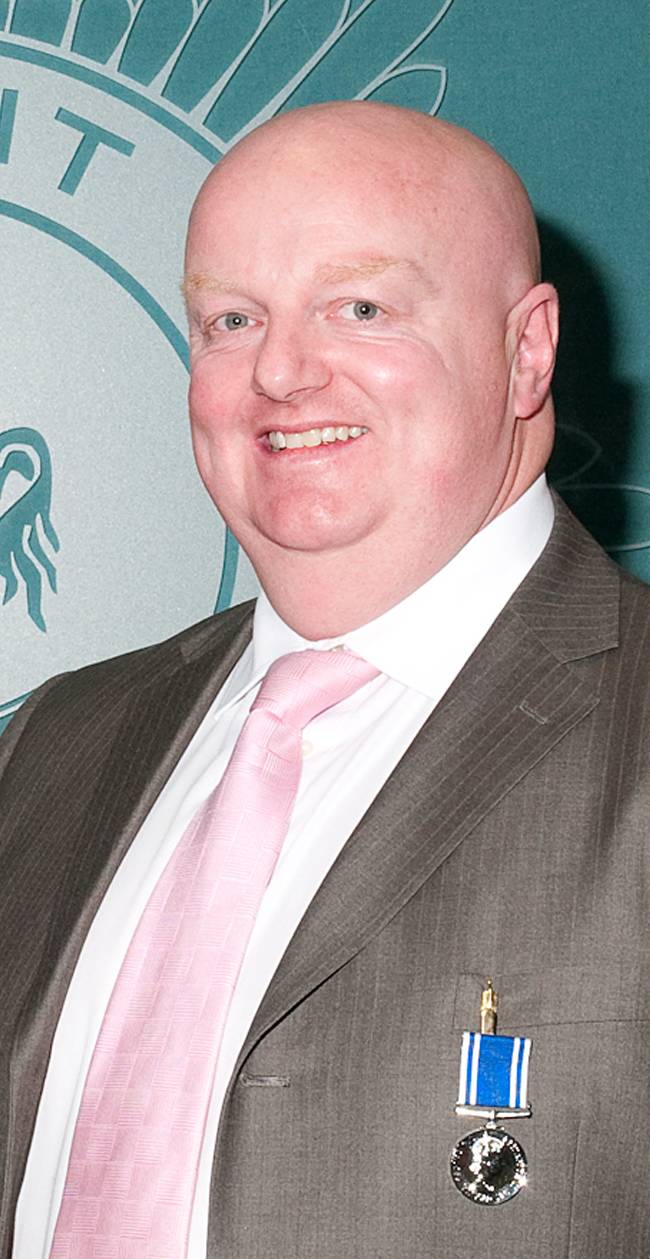 by Jenni Horn
He was a dedicated policeman for more than 24 years, but it was while off duty that Terry Easterby's life was tragically cut short.
The doting father of young twin girls suffered fatal injuries in a motorbike crash in Rainham on Friday morning.
Det Sgt Easterby, 44, from the town, leaves behind wife Annette and their daughters.
Colleagues at Medway Police station have expressed their shock and sadness at his death, while friends described him as a "big man with a big heart".
As floral tributes were left at the scene, one collegue said: "A huge loss of a good, good man who will be sorely missed at the station."
Mr Easterby had served with Kent Police since 1986. He began working in the Medway crime response team in 2003.
He was killed when his gold Honda motorcycle collided with a grey Peugeot 306 and a beige Skoda Fabia at the junction of the A2 London Road and Bloors Lane, in Rainham, just after 7.30am.
The Kent Air Ambulance was scrambled, but was later stood down when Mr Easterby was pronounced dead at the scene (below).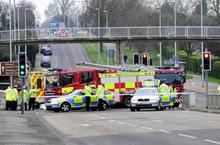 Another man suffered minor injuries and was taken to Medway Maritime Hospital.
William Reynolds, who lives near the scene, heard the crash.
He said: "My wife and I were just about to get up and we heard an enormous bang.
"We looked out of the window and saw two cars together and a motorbike lying on the ground in between the traffic islands. It was another 12 minutes before the first ambulance arrived."
Residents said the junction where the collision happened is dangerous since it was altered to allow access to a five-a-side football centre that opened last year.
Mr Reynolds said: "It is an awful junction. It has always been bad, but it has been even worse since the five-a-side football centre opened.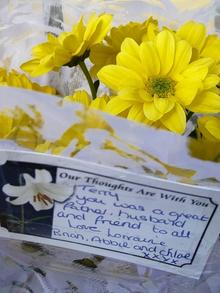 "People skip the lights and you are always hearing people toot their horns. It was only a matter of time before a serious accident happened there."
Ian Surita posted on our website: "The more amenities you squeeze into a small area, the more traffic increases and the more likelihood there will be accidents.
"I stated this to council members at an enquiry and it was ignored."
Kent Police's Serious Collision Investigation Unit is appealing for witnesses. Anyone who was in the area at the time is asked to phone 01622 798538.
Did you know Det Sgt Easterby? Leave your tributes below.