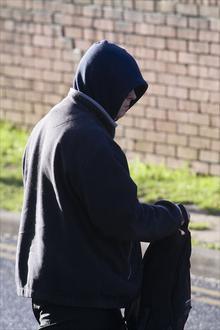 Pervert weatherman Shaun Maltby didn't seem too pleased to see the Medway Messenger when he arrived at court.
The hooded flasher tried to avoid our camera as he awaited his fate for indecency.
But he'll have another court appearance as Medway magistrates decided to send him to the crown court for sentencing.
The amateur forecaster, who has admitted indecency in front of two schoolgirls, could now face jail.
Maltby, 29, who ran the KentWeather website from his home in Carnation Road, Strood, performed a sex act in front of the girls as they were on their way to school.
He was naked from the waist down as the teenagers went past the house. Both girls saw him carrying out the vile act at his front door.
Maltby was already on the sex offenders' register after being found guilty of two similar offences in 2009.
After reading reports magistrates decided they lacked adequate powers to sentence him.
Chairman John Weir said: "There are some elements of the report which are quite disturbing to us."
Maltby, who initially closed down his weather website for 24 hours because he knew his crime was about to be revealed, told his followers on Twitter that he faced some "rough times" and would not be running the site any longer.
Among those who sent Maltby messages of support on Twitter before his crime was exposed was former BBC weather girl Kaddy Lee Preston who wrote: "@KentWeather You got people a bit worried there! And who was I going to debate tomorrow's snow with?! #gladyouareback."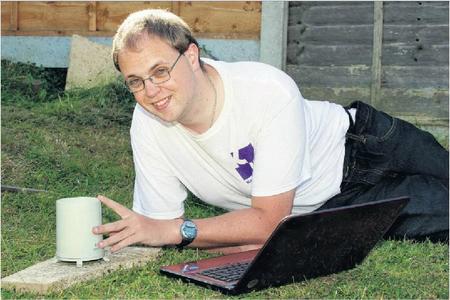 Maltby reactivated the site, which got on average 100,000 visits a month, and thanked followers for their support after they posted comments saying he should keep the site going.
He wrote: "Still some rough times ahead, but together we shall get through this."
But when the Messenger broke the story, his supporters turned their back on him with some leaving abusive messages, so he closed it down again.
Following the Messenger report Maltby also closed down his Facebook page.
The pervert also begged our web editors not to run the story.
He pleaded: "It will effectively kill off KentWeather and possibly force an immediate cease of all services including issuing life saving condition information to services using KentWeather."
KentOnline ran the story and removed a blog by him that it had hosted.