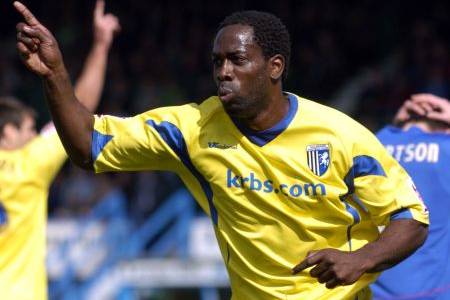 by Alan McGuinness
Former Gillingham striker Mark McCammon has received an apology from the Professional Footballers' Association over their handling of his case against the club.
The 34-year-old was told by the union it would not pursue his case against the club, who dismissed him for gross misconduct.
McCammon eventually took the club to an employment tribunal for unfair dismissal, failure to pay wages, breach of contract and race victimisation.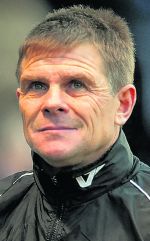 He won - and was awarded £68,000 in damages.
The club deny the allegations and have appealed against the judgement.
PFA chairman Clark Carlisle said: "We acted in good faith but Gordon [Taylor, PFA chief executive] is very hands on.
"He has apologised because one of our members was unhappy with the service that was offered to him.
"Even if we have methods which are in the best interests of our members, there is always an exception to the rule."
The row came to a head in a confrontation between McCammon and then manager Andy Hessenthaler, pictured left, in his office.
It was after the striker and his two housemates, Curtis Weston and Josh Gowling, were ordered to come into training, despite what they claimed were "treacherous conditions".
McCammon told KentOnline: "What I experienced was disgraceful and the PFA is a union that should be there for the players 100%.
"Whenever players have grievances or problems with a football club representatives should be there for them
"I had a meeting with Gordon Taylor [PFA chief executive] and he was slightly embarrassed with the way his representatives handled the case and I'm glad he addressed everything and accepted it could have been handled better and dealt with it in a more appropriate way."