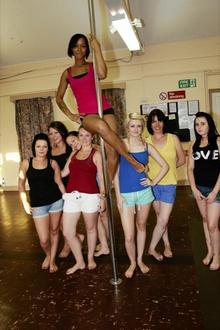 A church hall usually used for cake sales and WI meetings has become the location for something a bit different - pole dancing lessons.
Mum-of-two Angie O'Shea has set up the fitness classes at St Matthew's Church Hall in Borstal.
Women of all shapes, sizes and ages have already signed up to give it a whirl. The classes are designed to help women get fit and lose weight, while having fun.
Angie, 27, of Shorts Way, Rochester said: "Pole dancing has moved away from its seedy strip club origins and is being more socially accepted.
"It is a huge fitness craze but there is only one other class in Medway that I know of.
"After doing a class in Maidstone for three years I decided to set up my own. The response has been brilliant.
"It is a great hobby for women of all ages to lose weight and get fitter. I have women aged from 17 to their 40s in my class, even a mother and daughter come together."
Pole fitness moves require you to support your body weight with your arms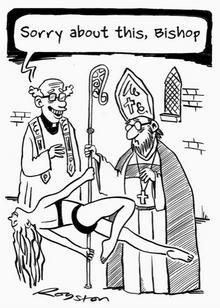 and legs in turn, helping women to tone up and increase their upper and lower body strength.
Angie, who is a qualified fitness instructor, explains: "There are no sexy moves at all. That's not what it is about. It's a bit like weightlifting because you have to use your strength to lift your whole body weight and there is a cardio aspect to it too when you put the moves together.
"It is also great for your mind because when women start they see some of the moves, like being on the pole upside down, and think they will never be able to do it, but when the can it really boosts their confidence."
The next course at St Matthew's starts on Tuesday, August 23, 8pm to 9pm. Call Angie on 07527 436125 or email info@polepersona.co.uk.