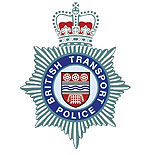 Police are appealing for witnesses after a 61-year-old man suffered head injuries in a brutal attack at Gillingham railway station.
The man from Chatham was pushed and dragged down the stairs as he walked along the footbridge at platform three on Friday night.
PC Andy Matthews said: "The pair exchanged words before the suspect grabbed the victim and tried to drag him down the stairs. He then punched the victim twice to the left side of his head before pushing him against the wall. The man suffered a cut to the top of his head and ear and passed out as a result of the attack."
He was taken to Medway Maritime Hospital.
The suspect is described as white, aged between 20 to 25, around 5ft 8ins tall with brown spiky hair. He was wearing dark clothing.
Anyone with information about the incident, which happened between 11.11pm and 11.15pm ,should call transport police on Freefone 0800 405040, quoting reference B10/LS of 26/11/12.
Alternatively, call Crimestoppers on 0800 555111