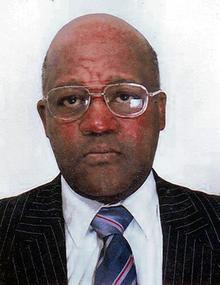 Police have said they will not give up their hunt for the killer of pensioner Antoine Denis - despite no arrests in the last nine months.
We exclusively revealed on Monday how officers failed to spot that the 66-year-old had been murdered until undertakers found a knife in his back.
An inquest heard the crime scene at Mr Denis' flat in Copperfield House, New Road, Chatham had been contaminated by the blunder.
The retired painter and decorator was pronounced dead when he was found slumped on his bedroom floor.
But undertakers only found the blade in his back as they prepared to move his body on January 9.
But, although one woman was arrested in January and later released, no-one has since been charged over his death.
However, a police spokesman said: "The current state of the investigation is that it remains open, but is dependant on further information coming to light as to how far it is likely to progress."
Kim Albone, of Luton Road, Chatham, was charged with murder on January 21, but was later released after a decision by the Crown Prosecution Service for reasons that remain unclear.
A police officer received a verbal warning following an internal investigation into the initial handling of the scene.
Recording a verdict of unlawful killing, coroner Roger Sykes said Mr Denis had died from a single stab wound, which penetrated his lung due to "the unlawful act of a person whose identity has not yet been established".
Police are still appealing for information regarding Mr Denis' death.
Anyone with information is asked to phone Kent Police on 01634 884011 or call Kent CrimeStoppers, anonymously, on 0800 555 111.
For more on this story, pick up a copy of Friday's Medway Messenger.