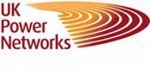 A faulty underground electric cable which left around 150 homes without power intermittently over the past four days has been repaired.
The properties in the Balmoral Road area of Gillingham were restored to the main power network at around 2.20pm on Monday.
Engineers had been working on the fault since Friday.
A bigger power cut in the area on Wednesday night affected 4,000 homes for around an hour and a half.
Four hundred customers then had another outage on Saturday morning for around the same period of time.
Energy supplier UK Power Networks has apologised for the power cuts.