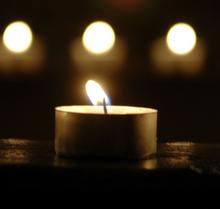 Four thousand Gillingham homes were plunged into darkness by a power cut last night.
The lights went off at 9.45pm after a fault with an underground cable in Balmoral Road.
It took 90 minutes to restore power to the last customers affected. Other customers saw flickering lights.
In a separate incident, thieves were to blame for a pair of power cuts which affected 335 homes near Ravenswood Avenue, Frindsbury.
The first blackout on Tuesday began at 5.45pm and lasted almost four hours after an attempted theft of some electrical equipment.
The same homes were blacked out for up to three and a half hours last night from 5.30pm after another theft - this time successful.
A UK Power Networks spokesman said: "Thieves risk serious injury and death by tampering with our equipment. UK Power Networks will press for the prosecution of anyone caught.
"Please report any suspicious activity to police or our hotline 0800 783 8866."
He added: "We would like to apologise to customers for the inconvenience caused."