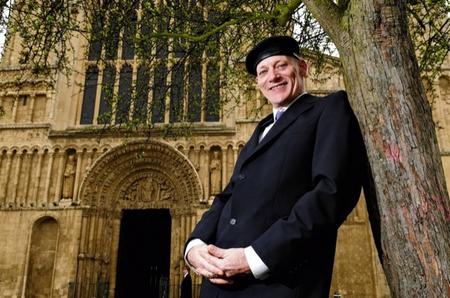 by Mary Louis
Prince William has thanked Chatham musician Michael Crow for a song he wrote for the royal couple.
Singer Michael Crow, of Dale Street, sent a recording of All Love to the prince's private secretary, along with a poem for the pair by his mother Wanda Whatley-Woodfin.
The 51-year-old martial arts instructor specially wrote the song for Prince William and Kate Middleton, pictured left.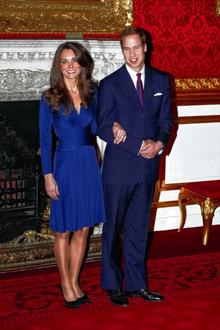 Mr Crow, a former housing manager for Ashdown Medway Accommodation Trust, wrote to the prince: "As we all share together this time and place in history, sharing similar hopes and aspirations, it is my wish to also share in this historical event, to pay tribute to all love.
"I have the honour and privilege to be able to express my very best wishes in the form of music and voice.
"I pray that Prince William and Kate Middleton have a marriage made from heaven, consecrated in 2011."
Royal assistant Claudia Halloway wrote back to Mr Crow: "Prince William was so touched that you should take the trouble to write as you did.
"Your words are greatly appreciated. Prince William has asked me to send you his utmost thanks and best wishes."
Mr Crow was delighted and moved by the prince's message. He hopes to share his words of love as widely as possible.
Originally from California, he married Sharon, sister of Emmerdale Farm actor Chris Chittell (Eric Pollard) and came to the UK 20 years ago. The couple have since divorced.
He shares his enduring love of music with daughter Michaela.
Chatham musician Michael Crow's royal wedding song
Update Required
To play the media you will need to either update your browser to a recent version or update your
Flash plugin
.
Mr Crow believes his appreciation for Britain, its history, heritage, and the Royal Family has been honed by having trans-Atlantic origins.
He added: "I wanted to create my own little bit of history for April 29."
That night, he will be gigging at The Shipwright's Arms, Chatham, with his Medway-based band The Crow and the Medicine Man.