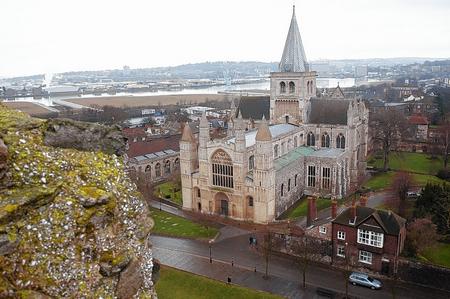 by Dan Bloom
Rochester Cathedral's prayers have been answered, chiefs will reveal today after winning approval for a mammoth restoration project.
The Heritage Lottery Fund has confirmed it will give £3.5million to revamp the crypt and library and put one of Britain's most important books on show.
That book is the priceless 889-year-old Textus Roffensis - a list of laws and kings which is said to be the earliest example of written English, but is locked away in the Medway Archives.
Only the size of a modern-day hardback, it will be the centrepiece of what is now the Sunday school cupboard in the 930-year-old crypt.
The Very Rev Mark Beach, Dean of Rochester, heard the news on Friday and is due at a press conference this morning.
"I am delighted that the hard work of so many people here at the cathedral has been recognised by this major grant," he said.
"This will enable us to open up parts of the cathedral which have been inaccessible and to display our treasures in a way that will both preserve them and share them with our visitors."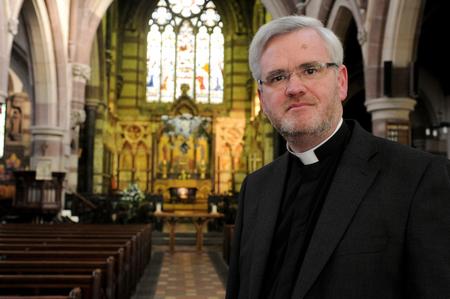 The bid, which began with an idea for one disabled lift, will cost £5m in total with charitable trusts and the Friends of Rochester Cathedral already having raised the rest.
Initial surveys are due next month with major work in September 2013, closing off large parts of the cathedral. The project is due to end in July 2014.
Archaeologists will dig below the crypt floor, near where surveys have already found a second tower by Bishop Gundulph which was knocked down 800 years ago for being unfashionable.
The library will be opened to the public and the cathedral crypt will become an exhibition space with touch-screen exhibits, new lights, a disabled lift and glass cases in the floor.
Dr Beach has insisted the cathedral will remain free.
Stuart McLeod, head of the Heritage Lottery Fund in the south east, said: "As the second oldest in England, Rochester Cathedral is steeped in history and is an impressive architectural gem in the heart of the town.
"With today's support, new opportunities will be made available for people from near and far to see for themselves what makes the cathedral such a special place."