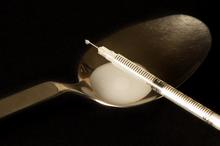 A Medway woman has died after injecting heroin and contracting anthrax, it has emerged.
An inquest into the death of Claire Skelton, of Princes Street, Rochester, is due to open today.
The 42-year-old died at King's College Hospital, in London, on Sunday, December 9.
The cause of death was given as anthrax and intravenous drug abuse.
Ms Skelton's death is the third in Britain this year linked to an outbreak of anthrax among drug users believed to have used contaminated heroin.
The Health Protection Agency said 13 cases of anthrax among people who inject drugs have been reported in several European countries since June.
Six of these cases were in Britain - but it is not clear if they are specifically linked to those in Germany, Denmark and France.
Anthrax is an acute bacterial infection that normally infects humans when they inhale or ingest anthrax spores.
Dr Fortune Ncube, an expert in infections among people who inject drugs at the Health Protection Agency, said: "Anthrax can be cured with antibiotics, if treatment is started early.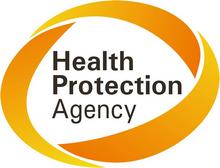 "It is therefore important for medical professionals to be alert to the possibly of anthrax infection in heroin users presenting with signs and symptoms – which include severe soft tissue infections or blood poisoning – to prevent any delays in providing treatment.
"It is possible that further cases may be seen in people who inject heroin. People who use drugs may become infected with anthrax when the heroin they use is contaminated with anthrax spores.
"This could be a source of infection if injected, smoked or snorted - there is no safe route for consuming heroin or other drugs that may be contaminated with anthrax spores."
Mid Kent and Medway coroner Patricia Harding will open and adjourn an inquest into Ms Skelton's death in Maidstone today.