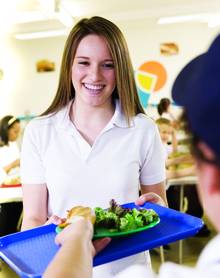 by Dan Bloom
Medway's school dinners are being tested for horsemeat.
Chartwells, which provides school dinners across the Towns, is understood to have written to all clients including Medway Council saying it has begun a "comprehensive and independent" DNA testing programme on all its processed meat products.
The results are not yet known.
It comes after Chartwells' parent company, the Compass Group, was implicated in the national row over horsemeat masquerading as beef.
The firm said it supplied a Rangeland burger product containing horse to "a small number of sites in the Republic of Ireland and Northern Ireland."
A Medway Council spokesman urged for calm, saying: "We can assure parents and families in Medway that strict standards apply to all the meals served in our schools.
"All our nominated suppliers have to meet those high quality and safety standards.
"Chartwells asked all of their meat suppliers to re-confirm their compliance with the required traceability, testing and hygiene processes.
"This confirmation has been received from all of their current UK nominated meat suppliers, who have also verified that all of their meat products adhere to the required standards and specifications."
Meanwhile three restaurants across the Towns, including two popular pub grub destinations, are likely to have sold two products containing horse.
Britain's biggest hotel and restaurant operator, Whitbread, which owns Premier Inn, Beefeater and Brewers Fayre, confirmed its lasagnes and beef burgers were both contaminated.
Medway has three Whitbread outlets suspected of serving horsemeat, including the Premier Inn at the Medway Valley Leisure Park in Strood.
The other two are the Manor Farm Beefeater in Rainham High Street, which is part of a Premier Inn, and the Honorable Pilot Brewers Fayre at the Gillingham Business Park, which is also part of a Premier Inn.
A statement by Whitbread said: "We are shocked and disappointed at this failure of the processed meat supply chain."
To date the Food Standards Agency has tested more than 2,500 products for equine DNA, with 29 emerging as having more than 1% horsemeat.