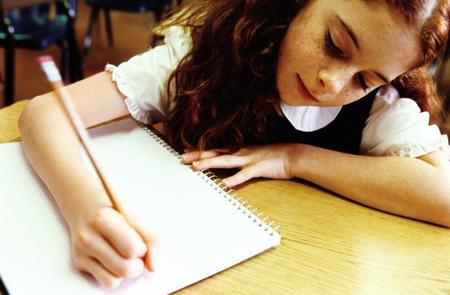 by Jenni Horn
The number of Medway pupils achieving five or more GSCE grades A*-C has risen by more than 5%.
According to data published by the Department for Education today, 61.2% of teens achieved this benchmark compared to the national average of 59.4%.
The best performing schools were Chatham Grammar School for Boys and Rochester Grammar School - where 100% of pupils achieved five of more A*-C grades, including maths and English.
Stuart Gardner, principal of Rochester Grammar, said: "We are delighted to see that our students have performed exceptionally well in the recent league tables.
"This is the product of their hard work and dedication to their studies as well as the support, guidance and care they have received from their teachers.
"For students in a grammar school context to have made as much progress as is indicated is exceptional and is a testament to the ethos of the school in encouraging every student to achieve their personal best.
"These results have allowed our students to access the next step on their educational pathway and be one more step towards their dream career."
Two schools failed to meet the government's target of 40% of children passing the benchmark of at least five A* to C grades; Robert Napier in Gillingham and Strood Academy.
---
---
Strood Academy narrowly missed the mark, with 39% of pupils getting five A*-C results.
Principal Richard Hart praised staff and pupils for the improvements which have been made since the school opened three years ago. The percentage of pupils achieving five A*-C grades, including English and maths, in 2009 was 21%.
Mr Hart said: "The Academy is particularly proud of the improvements in the rates of progress of all children which underlines our commitment to ensuring that all students fulfil their potential.
"I am delighted with the achievements of our students and now we are in our stunning new facility we look forward to celebrating greater success in the future."
The most improved school in Medway is the Bishop of Rochester Academy where the number of pupils achieving A*-C grades, including English and maths, has more than doubled. In 2012, 42% of pupils achieved A*-C, compared to 16% in 2011.
There remains a big gap between the achievements of pupils defined as disadvantaged and those that are not.
In Medway, pupils on free school meals are much less likely to secure five or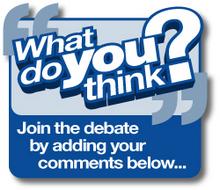 more good GCSEs than others. The tables show 37% of poorer pupils achieved five or more A*-C grades.
At A-level, the top three best performing schools based on average points score per student were Rochester Grammar, Fort Pitt and Rainham Mark.
At the bottom of the results table were Brompton Academy and the Bishop of Rochester Academy.
A Medway Council spokesman said: "We congratulate the pupils and teachers at the two secondary schools in Medway listed that are under local authority control as their results have, yet again, improved from the previous year. These are St John Fisher and The Howard School.
"The Department for Education tables show results for 21 secondary schools in total across Medway and 19 of these are either academies or other schools that are independent from the council.
"However, we would like to say well done to all the pupils In Medway, as well as their teachers, for the hard work they have all individually put in to achieve their results."