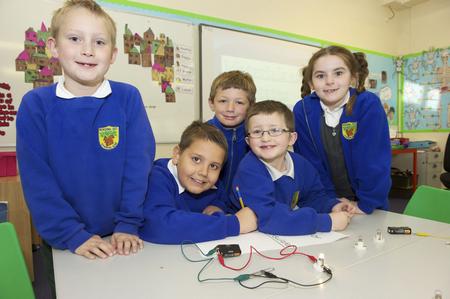 Spinnens Acre Junior School is celebrating being brought out of special measures.
The school in Sultan Road, Lordswood, has now been judged as satisfactory by education regulator Ofsted, It was placed in special measures in September 2010.
Ofsted turned up unannounced to carry out a two-day inspection at the end of March. They described how the school has "improved considerably" since the last inspection and noted increasing rates of progress, better teaching and better leadership from senior staff and governors.
Kirstine Boon, executive head teacher, said: "We recognise that our journey will continue and are excited about the new challenges ahead."
For more on this story, see Friday's Medway Messenger.