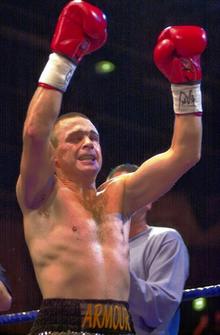 A Medway boxing club which was threatened with closure can build a new purpose built gym thanks to a massive cash boost from Sport England.
St Mary's Amateur Boxing Club, needed to find a new base when the building it used in Street End Road, Chatham, was sold at auction.
Since the sale supporters have been on a fundraising drive to build a new gym on land purchased by the club in Shipwrights Avenue in the town.

However, building work could now start soon after the club was awarded £50,000 from Sport England's Inspired Facilities Fund.

The cash will enable the club's committee to provide a purpose built boxing club gym for members.

The club faced an uncertain future in July 2011, when its home was sold for more than £300,000.
Since then fundraisers have been busy holding events to raise enough cash to build the new facility and have themselves raised more than £40,000.
The new club will cost around £120,000 and will take about three months to complete.

The Sport England cash will secure the club's future for the next generation of champion boxers.

Former world champion Johnny Armour (pictured above), heavyweight Tom Dallas and top boxing referee Ian John-Lewis all began their careers at St Mary's ABC.

Previously club secretary Simon Tindall said the club plans to take things to a new level once they move into the new facility.

He said: "The club we're going to build is going to be a lot bigger. We're going to have an area for parents and disabled facilities.

"It's quite a deprived area so we're hoping we can do stuff with the community and youth organisations.

"We want to take it a little bit beyond a boxing club."

Eventually the club hopes to become an Amateur Boxing Association Regional Development club, which would mean St Mary's could hold tournaments and provide training for coaches.
Mr Tindall added: "As a club we are delighted to be able to now start the project of building a new facility to secure the future of "St Mary' s ABC in Medway for ever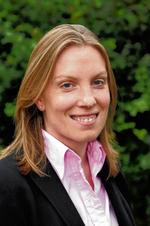 without fear of closure, something that has never been achieved until now.

"So its a great achievement for all those who stuck with the club and worked to make this day a reality."

Tracey Crouch, MP for Chatham, also welcomed the news.
She said: "This is really good news for the club, its members and for the local community.
"The club has been part of the local community for over 50 years and as a boxing fan, I hope this investment and the new facilities as part of the Olympic legacy programme will help the club continue to help launch the careers of our next generation of boxing talent."