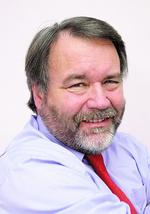 by Alan Watkins
Friday October 8, 2010
There is more to the planning arguments about the new Sainsbury's superstore at Strood than meets the eye.
On the face of it, the planning officers got it wrong. They recommended refusing the plans.
That would have cost the council five years' investment in public transport, including the provision of a park and ride scheme. In monetary terms, they were turning down £9.2 million.
It would also have made developers shake their heads in disbelief. After all, Medway is a cash-poor council and says it wants developers to invest here.
So what was wrong about the Sainsbury's site?
There are places that are earmarked for commercial developments. There are also places for industrial schemes to create jobs.
The trouble is, the Medway City Estate is designated as an industrial area - even if most of the new developments create virtually no jobs. The commercial areas are supposed to be in the town centres - and Chatham has a newly-designated area on Best Street where there is the room for Sainsbury's to build.
The split between the Conservative factions once again showed itself (most politely, it should be said).
As Cllr Diana Chambers, the Tory chairman and wife of council leader Rodney Chambers, said: "It is seldom that I agree with Cllr Hubbard."
Yet she and the Labour stalwart, Stephen Hubbard, ended up voting together against the development.
The old order is changing.
***
The order may be changing, but not the snail-like pace of the Standards Committee of Medway Council.
One of the many councillors being investigated for alleged breaches of the Code of Practice in Public Life is Nicholas Brice (or Nick as he prefers).
Once seen as a future high flyer, Cllr Brice plummeted to earth when the police caught him in a red light area of Chatham. The Tories were trying to clean things up in the vicinity, and had earned quite a high profile for their get-tough stance.
Faced with the invitation to cough up or face the beak, Cllr Brice avoided the courts by accepting a caution.
Shortly afterwards he was stripped of his chairmanship of the Audit Committee, resigned as a Conservative - and was reported to the Standards Committee. A year later he will finally hear whether or not he is to face disciplinary action under the 2008 regulations.
There is an inexorability about the process, even if - once again in keeping with the rules and regulations - an elected representative will be dealt with behind closed doors.
The committee - two laymen and Cllr Julie Shaw, the Labour whip - will consider a confidential report into the incident.
They will then decide if he should have a public hearing - or be let off.
The last time I spoke to Cllr Brice he was still clearly hoping he would be re-admitted to the Tory ranks.
His chances seem extremely remote. For one thing, his desk at council meetings is reminiscent of the way naughty little boys were treated at school: still in the classroom, but segregated from the rest. His requests at least to be seated close to the Conservative benches have been repeatedly ignored.
Meanwhile, if you thought you would learn officially of any councillor who is cleared of allegations, sometimes made maliciously, think again.
The rules are that the council cannot publicise innocence.
If you thought that was enough, once again have a rethink.
If you, as a councillor, are reported to the Standards Board or the Standards Committee you are told - but not what the allegation is, or who has made it, or when it is supposed to have happened.
Even traitors are informed what they are accused of doing.
___
Friday October 1, 2010
What gives in the Conservative ranks these days?
The young (well, most of them are) Rochester and Strood team seem to have their own agenda for the May elections.
The Rainham crowd have their own alternative views on a number of schemes proposed by officers.
The other night there was the extraordinary sight of Labour and Lib Dems being joined by the Conservative chairmen of Audit (Cllr Trevor Clarke), children's scrutiny (Cllr David Royle) and health scrutiny (Cllr David Carr) as they voted against an increasingly frustrated and angry chairman of the business support committee, Cllr Ken Bamber (also a Conservative).
Ken is in a difficult position. The Young Lions of Rochester have ousted him from standing anywhere on the peninsula next year. He's still whip, but no-one - least of all the other chairmen - seem to give a tinker's curse for the party line as he interprets it.
Delighted opposition councillors managed to keep their lower mandibles locked to their upper jaws - but only just.
The row was over the publication of performance indicators.
Ken wanted them pared down, which would save embarrassment for the Tories because the cash is being withdrawn by the ConDem government.
Cllr Glyn Griffiths, the opposition finance spokesman, rather logically wondered what was the point in having indicators if you drop them as soon as things start to go wrong.
Ken squirmed, the chairmen rebelled and the opposition won the arguments time and again.
Having swept to power in the parliamentary elections, the Conservative administration is increasingly riven by strife.
The muttering over the expensive by-election about to be restaged minus the victorious, now ex-Tory, candidate, David Craggs among the Chatham and Gillingham Tories is encouraging lots of flies to take up their positions on any blue walls around Gun Wharf.
***
You would be forgiven for thinking the sceptics against merging the Medway Towns into one unitary authority 12 years ago might have been right.
I refer to the plans for the new park and ride at the proposed Sainsbury's store a few hundred yards from the Medway Messenger office.
A press release from the developer promises a park and ride facility funded for five years by Sainsbury's.
It will run to Strood, Rochester and Chatham. Another would serve areas of Strood, Frindsbury and Wainscott.
Sainsbury's press release says: "The new Park & Ride is essential to Medway's wider public transport strategy and would be a key asset in helping to alleviate local congestion and ensuring the future vitality of town centres in Medway."
This is the same area that is to get all the improvements to bus priorities.
Where are the park and ride facilities for the old borough of Gillingham, where a park and ride off the M2?
I know politicians will immediately say Sainsbury's will fund the Rochester/Chatham/Strood P&R (providing they get planning permission for their new super store on the Medway City Estate).
The point is the council has known about these problems for many years.
If we are to relieve our busiest roads of some of the traffic which needs it more - a dual carriageway'd road network, or an over-busy, increasingly stop-start, A2?
***
Children might be getting fat and someone has spent more than £1 million of council taxpayers' money without authority, but there was still an opportunity for a smile at Medway's cabinet meeting.
This week's meeting was delayed for a few minutes for teas and coffees.
One disappointed member was the education portfolio holder, Cllr Les Wicks.
Last to the table and last to his seat, he arrived at the meeting empty-handed.
"There's not enough hot water," he protested.
The acting chairman, Cllr Alan Jarrett, who was about to reveal with Cllr Wicks the story so far known about the unauthorised spending on the school extension at Woodlands Primary School in Gillingham, was none too sympathetic.
"I would have thought you were in enough hot water," he said.
***
One of the few occasions members of the public can argue with councillors is is at a site visit.
They are ordered from time to time when planning applications cannot be settled in a council room.
So they go out to the site to look and to make up their minds.
That's where the public gets a look-in.
Councillors will listen to arguments for and against the plans.
Next Monday they are going to two sites. One of those site visits is at 7pm.
Have a look outside at 7pm tonight - then consider how much the councillors will be able to see.
___
Monday September 27, 2010
There is something radically wrong with the way school buildings have been maintained in Medway.
When the council was formed in 1998 it took over more than 100 from Kent County Council. Many had not seen a lick of paint since they were built in the Sixties, let alone any proper maintenance. Few have since.
One of the most appalling features has been a lack of proper care over asbestos in the buildings.
Asbestosis and mysothelioma are cruel ways to die. Get a speck of asbestos on your lungs and half a century later you could be drowning in your own body fluids as your lungs become encased in asbestos-instigated "concrete". One the other hand, you might be lucky, played with it and never had a problem.
For decades there have been safety measures in place to protect workers and those (like children and teachers) who might be in classrooms surrounded by asbestos.
In Medway, however, school caretakers and contractors have happily banged in nails. They have drilled holes through walls and columns.
No-one has warned some of them that they were letting asbestos fibres loose.
A major Health and Safety Executive investigation has revealed two schools where, despite warnings, council education chiefs have failed to give staff warnings.
You would think it was a resignation case. It probably isn't.
If that wasn't bad enough, a Gillingham school (and no-one is quite clear how) has somehow been able to spend £1.2 million on an extension.
No-one has yet found evidence of any competition for the job - or details of the development - or who gave the job approval.
Nor how it was that for a year or more then money was paid out in dribs and drabs without anyone saying: "Why?"
Councillors gave officers across the council the power to award and run sizeable budgets. In some cases they can spend £1 million. After all, elected councillors have far more important things to do when running a £600 million business.
Last week I was repeatedly told there was no suggestion of anything illegal, it looked like incompetence.
Directors, assistant directors and planners, finance managers, teachers, governors, councillors and parents, all had accepted things were OK at Woodlands school. No-one checked.
The one thing that was authorised was planning permission. It was given by a junior officer.
The work began but (apparently) no one from building control went to look.
It was only when the cost, once estimated at £25,000 but later revealed to be £750,000, went over £1 million that alarm bells rang.
The contractors building Grange Farm paid the council (under a legal agreement called a Section 106) to provide educational facilities for their residents. It was from that money the school drew the cash to build their extension.
When the building work was stopped last year, investigations then began.
Ironical, really, that those investigations revealed that areas with asbestos in were disturbed.
Tomorrow, Cabinet councillors and the audit committee will start considering what lessons to learn.
There are many.
Councillors need to get closer to what is happening under their noses.
We elected them: We expect them to do their jobs.
What happened at Woodlands was done in our names and with our money.
Why?
It's the fourth time there has been high-profile, over-spending in the past five years.
There was Borstal's primary school where £300,000 was spent on architects' fees only for them to be told to return to the drawing board.
Walderslade Primary School's rebuilding was costed at £3.2 million. It is still not finished, and the bill is more than £5 million.
There were queries over the costs of Strood Academy, which was delayed three months until council chiefs could justify their plans.
Now there is Woodlands. Officers have often tried to reassure councillors by saying the cash is provided by the government - so don't worry.
Who pays the government?
In the past there has been plenty of criticism of the housing department's handling of contracts at Medway Council.
The education mess is far worse.
___
FRIDAY SEPTEMBER 10 2010
Harold Wilson was wrong when he said a week is a long time in politics. If he had come to Medway he would know it was a %@*! long time.
At the heart of the shenanigans over the past few days has been Cllr Craig Mackinlay. He is looking increasingly isolated over his role as agent to David Craggs, the councillor who was elected for River ward only to resign less than a fortnight later.
By coincidence the former Medway Cabinet member, Chris Buckwell will act as agent for everyone (including Mr Mackinlay) for the May 5 local elections. Everyone, that is, within the Rochester and Strood Constituency Conservative Association.
A lot of mud has been thrown and background briefings given about the debacle.
The facts are that it cost taxpayers £11,500 to stage the election.
Labour fell 73 votes short of the Tory candidate who resigned 13 days later.
Mr Craggs was a headmaster, a Special Constable, a one-time Territorial Army member and therefore, on the face of it, ideal to be a councillor.
The by-election attracted 1,382 voters, and cost around £8.32 for each voter who bothered to turn out.
He might have seemed ideal. But he is a Special in the Kent Constabulary. That is Home Office-funded and therefore excludes local politicians from being Specials.
After all, councillors can be appointed to sit on the Kent Police Authority. It directs and deals with issues such as discipline.
Imagine what would happen if a councillor was the subject of a disciplinary hearing because he wore the police uniform.
The police regulations are not clear. What is clear is that the chief constable has to know of any conflict of interests.
In this case, Ian Learmonth faced the problem in his first days as head of the force. He ruled against a Special being a councillor. It was up to Mr Craggs to decide which he wanted to be. He chose the force he has served for 17 years, and ended his brief political career.
What has followed has become increasingly acrimonious and masks many questions.
Cllr Mackinlay is an experienced political campaigner. He has been fighting elections for many years.
He was Mr Craggs' agent. That gave him responsibility for ensuring the candidate was suitable and could be elected. The ultimate responsibility for the candidates lies with their agents.
In the past few days he published a party political leaflet for River ward residents in which there was an aggressive attack on Mr Learmonth, and saying that the police should foot the bill for the election to find Mr Craggs replacement.
Unfortunately, he is hazy about precisely who advised the association or himself about the legal aspects. That doesn't help his case.
He has also stirred up a massive hornets' nest.
The Chairman of the police authority is reporting him to the Standards Committee.
The police force led by Mr Learmonth is doing the same.
Both accuse him of making false statements and bringing his office into disrepute.
This promises to run and run.
***
The Rochester and Chatham Constituency Conservative Association issued a glossy all-colour newsletter for the Strood area. Somewhat inappropriately at the present time it's called In Touch.
There's a fine photograph of councillors Les Wicks and Jane Etheridge congratulating the latest member of the administration on his election.
The only problem is that the successful councillor was David Craggs.
He had already resigned, and told the media his brief political career was over by the time many people received the newsletter.
If you want the facts - read the Medway Messenger.
***
One major fact today is that the Medway Messenger is joining the campaign to get City status for Medway.
It is ridiculous that our go-ahead community has not had city status from the start.
It is among the biggest conurbations in the country.
It is spending £6 billion to revive the infrastructure, transform the shopping centre, improve public transport and attract business here.
Oxford is a city and has only two universities.
Medway is not a city and has four universities.
Some would argue that we lost city status for Rochester, but so did Perth - and they are making a bid to regain it.
We should build upon the achievements of our past. History is wonderful, but it cannot be allowed to be everything to the exclusion of the future.
The plans for transforming Lodge Hill and the military areas around Chattenden will preserve key parts of the historic remains.
It will open up traditional views that only troops have seen for more than a century.
It cannot be an expensive campaign. No one would blame anyone who criticised it if it overspent.
This will be a Budget Bid. The council has already started by motivating staff to take on the publicity work in their own time at no extra cost.
It will unite the five towns in a way that was projected with the creation of the unitary authority - but didn't.
It will put us on the map.
It will not destroy the towns' identities.
The five towns have been merging together for decades. That has not killed their individual identities, loyalties and supporters.
Nor should the City of medway.
The City of Medway will be unique. Not Five Towns but One City of five towns and numerous villages.
When it comes to troubled areas, Medway's housing has had more than its fair share of problems.
Everyone thought the problems had been solved - until last week.
That was when four members of staff (three of them long-term housing personnel) were suddenly suspended, and escorted from Gun Wharf.
The first most staff knew that there was another problem was an email advising them that the following day's retirement party had been suspended - because the person who was leaving was among the quartet who had been escorted out.
The full story is in today's Medway Messenger.
It makes sorry reading
for those who had worked hard to turn around the department
for those who are under suspicion of a potential fiddle involving homeless people
for those who respected and looked up to them, and
for those who trust the council to help them through difficult times.
The private sector housing team has been rocked by the suspicions that have been aroused. While nothing has been proved at this stage, investigations are going on and the police could yet be called in.
***
For the first time in three years, biscuits were provided at the start of the start of the Children and Adults scrutiny committee last night.
Behind it was Cllr David Royle, the chairman, who provided the biscuits last time.
Both times it was because he was celebrating his birthday.
Pity this time was that no one realised - because they were all concerned about tackling obesity among the children of Medway.
A malicious rumour has it has it that the real reason the free nibbles were cancelled was because the finance portfolio holder, Cllr Alan Jarrett, was starting to gain a corporation - and his wife demanded they were cancelled so that he couldn't be tempted.
If only all things were so simple.
___
Thursday September 9, 2010
There is a lot of criticism by politicians of the Standards system introduced by the last government.
The Standards Board of England is likely to disappear in the near future as part of the economic cuts.
It would end an enormous amount of red tape, much of which does not seem to have any logic about it.
The most ridiculous came last night when Medway's Hearings Sub-Committee sat twice in a hour to discuss two councillors who had been investigated. The hearings were closed to the press and public.
We are not going to be permitted to know who the councillors are. We are going to be banned from knowing what is being reported. And we will not find out if the person is cleared of the complaints!
Last night's cases were closed to the public for the very reasons they should have been in the open.
"This report," the agenda said by way of explanation for it being in private, "brings before the Sub Committee the Investigating Officer's report into an allegation against a councillor."
We know the parish councillor was accused of concealing information that should have been in the public arena. Sound familiar?
So what about the other one?
Do we have a fraudulent member of Medway Council?
Was it someone stalking schoolgirls?
Has someone attacked a member of the public?
We may never know.
Under the forthcoming reorganisation, the Standards Committee at Medway would probably remain. I hope it does.
I also hope the opportunity is taken to open up the process. After all, we live in a democracy - don't we?
___
Thursday September 2 2010
Most political parties prepare for elections about two months before polling day.
Not Rochester and Strood Conservatives.
Their 22 candidates in next May's local elections were unveiled to the press last night - and half of them are new faces.
It was the start of the campaign to get them all elected.
Currently the Tories hold 18 of the seats.
Labour hold three and enforced Independent/shamed ex-Conservative, Cllr Nick Brice, has the other. Any hopes he has for a return to the party ranks have been firmly ignored by the association, which is determined to get Ruper Turpin elected in his stead.
Out to grass go six other well-known Conservatives councillors, some defeated at selection meetings, others standing down to pursue retirement or a private life.
They include three former mayors.
Going next May are ex-civic leaders Dickie Andrews (resigned), Sue Haydock (resigned) and Jane Chitty (dropped).
Also leaving are Mark Reckless (now the local MP, so he hasn't got much time for council work), and the husband-and-wife pairing of Janice and Ken Bamber (both ousted).
Cllr Les Wicks, the architect of the primary schools reorganisation, has been moved to Strood North ward where he joins forces with Cllr Jane Etheridge and newcomer Paul Rai.
Cllr Phil Filmer will defend his seat on the Peninsula. The association's communications guru, Chris Irvine, and Tony Watson replace the Bambers in the future line-up.
Miss Kelly Tolhurst hopes to fill Cllr Reckless' seat.
Organising Secretary, membership Secretary and now Agent-in-Waiting, Chris Buckwell insisted the association members had decided who would be selected.
"We are strong, we have over 300 association members and we intend to win all 22 seats in the constituency," he said.
Labour activists will need to get their act together if they intend to hold their seats, let alone go against the current national trend.
As for the rest, the Liberal Democrats are non-existent across the peninsula.
The one party that possibly would make a mark is the English Democrats. It might, but their candidates have an enormous mountain to climb.
***
Anyone who thinks the development bubble exploded with the start of the recession should look at Medway.
Major plans have been filed to bring around 1,000 jobs to central Strood, the Rochester Riverside development is finally moving forward, and the Hempstead Valley shopping centre has filed plans to give it itself a radical facelift for the 21st century.
Doom? Gloom?
No - just traffic chaos, dirt and dust for the nest few years. And a revitalised community.
***
One day he was there, as bold as brass. The next Dennis McFarlane's dream world had been shattered.
The Labour councillor and freemason aspired to be Mayor of Medway.
Yet he won't be after he carried out the most stupid set of benefit fiddles it was possible to imagine.
He claimed a string of benefits every fortnight for at least six months. Most of them were administered by the council with Cllr McFarlane blissfully claiming jobseekers' allowances, housing benefit and council tax benefit while saying his only income was child benefit.
Yet they knew he was lying - because they were separately paying him over £8,000 a year in councillors' allowances.
Last November the magistrates accepted his guilty plea, gave him a conditional discharge and ordered him to repay the council's costs.
The council then faced an expensive investigation by an imported solicitor who repeatedly chased - and equally repeatedly failed to pin down - the errant ex-councillor. They had to determine whether he had brought his office (and the council) into disrepute. The bill will run to thousands of pounds.
Last night the former councillor was told he was dishonest, lacked integrity, brought the council into disrepute and failed to uphold the principles of public life.
Hang, draw and quarter him?
Send him a bill for the investigation?
Not likely!
All the hours of detailed work and pursuit were hot air: all the independent standards committee could do was to censure him.
It means that if Mr McFarlane decides to stand for public office somewhere else, there would be little anyone could do to stop a man labelled a cheat and a fraud.
He could have been banned for holding any office.
But he had resigned - so he got away with it.
Did he say anything?
No - he didn't even bother to turn up.
***
Does it matter in the twenty first century whether or not a politician has sexual preferences?
Not really. What counts is their ability to do their job correctly.
So why the fuss around William Hague and the allegations that he did more than just share a twin-bedded hotel room with one of his aides?
The simple answer is that if he did indulge in activities unbecoming to a married man and it is proved, the former Leader of the Conservative Party will have lied to the public, to his wife, to his party, to the world.
Anyone in public office has to be whiter than white, purer than the driven snow, above suspicion - because we, the electorate - do not trust them.
An exposed liar is never accepted as meeting those standards. Someone in one of the highest positions in British politics must be better than that.
If nothing happened between the two men, William Hague was still damned stupid. He was a Foreign Secretary (a target for governments to pressurise). Yet he shared a hotel room with another man by his own admission more than once.
Mr Hague has been an active politician for more than 30 years: yesterday, he demonstrated he lacks political sense. Rumours (not facts) have dogged him for years, so if he cannot see such an action could be open to question, inference, pressure and embarrassment for the British government what other naive mistakes could he make at the FO?
For that alone, he should resign.
***
I must get hold of a copy of the latest horror book: "Tone hates Gord".
I'll make a point of buying it as soon as I see it remaindered - along with Mandy's backstabber… unless someone buys me copies for Christmas.
***
News has just reached me that Glyn Thompson, chief executive at Gravesham council, is to retire next year.
He has been one of the people masterminding the transformation of north Kent as part of the Thames Gateway from its earliest days.
I first met him when he was appointed the council's director of environmental services in 1996. He has always been a sincere man, committed to doing the best for his community.
He came from a council with problems: his committee chairman was the maverick deputy leader of Liverpool Council, Derek Hatton. He was able to steer him along the tightrope of what you can, and what you can't, do, and he still grins at the close calls that sometimes happened.
His gentle sense of humour, advice and support will be missed by a lot of people, not least the community he has served so well for 14 years.
___
Thursday August 26
Never go out to lunch - it should be tattoo'd on the eyelids of every reporter. That's the hour when stories have a nasty habit of breaking.
Yesterday your scribe broke with tradition, and went to lunch only to learn on his return that Medway's newest councillor had resigned less than two weeks after being elected in a costly, sometimes acrimonious, by-election.
It could be he went too soon.
David Craggs - private school headmaster, special constable, Army Cadet officer and (for the briefest of periods) a politician and elected member for the River ward in Chatham - was told by Kent Police he couldn't be a councillor and a special constable. He chose the uniformed role he had held for 17 years.
That has sparked a major crisis in the council, and a row that could find the controlling Conservative party's biggest constituency taking their close friends, the police, to the High Court amid accusations of bullying.
It couldn't have happened at a worse moment.
The Chief Executive and Returning Officer, Neil Davies, was on holiday.
So, too, was the council's legal chief and monitoring officer, Deborah Upton.
It left the Children's director, Rose Collinson, in charge, and without much backup to advise her.
Half an hour after Cllr Craggs resigned, the council was announcing another by-election could be (though not necessarily will be) called within 35 days.
But was it bullying?
As in all walks of life, there are people with political interests in police, newspapers, the courts, sport .... everywhere.
Kent Police seem to have a rule that says you can't do both. As a member of the constabulary you chose - and it doesn't matter whether you are a backroom boy or a multi-pipped senior officer.
The irony is that the Conservative Party has announced they want local police chiefs to be elected - just as they are in the Good Ol' Yew Ess of Aye. It will make them more accountable. It will also make them political - whether or not chief constables and personnel chiefs are happy with it or not.
***
The cost of the debacle that has once again left River Ward without a councillor is likely to top £10,000.
There were printing costs, election announcements, hiring polling stations, the election count team, the council's staffing costs....
Then there was the outlay incurred by the politicians. They published newsletters, banged on doors, bought rosettes, wore out shoes.... and, don't forget, there were six parties involved.
There were election fees for each of the candidates - most of whom failed to get into treble figures.
Now it all has to happen again if two River ward residents say they are unhappy only being served by one councillors, the erstwhile UKIP founder and leadership contender, Craig Mackinlay.
It is conceivable Medway's Blue Boys could end up sueing Kent's Boys in Blue, while they, in turn, are pursued by Lib, Lab, and assorted others wanting their wasted outlay refunded.
Chris Buckwell, Membership Secretary for the local Tory association, ex council Cabinet member and now an immigration judge, was spitting blood, and calling down the heavens on the heads of the cops' personnel team. Among his more restrained observations was an accusation of bullying.
Certainly, they have successfully managed to convince a democratically elected councillor to chose between the voters and plodding the beat.
The question is: should the police interfere with democratic rights and decisions?
It will need a judge to sort that out.
***
Thank heavens for the planning committee.
They saw the sense of a planning application to provide a play area in one of Medway's more under-provided wards.
The advantages (apart from keeping the kids off the street) were that it was well away from any neighbours, it met the needs of the community, and it had the backing of police and council.
The trouble was councillors were advised to refuse it. Because it was too far away from any neighbours, and the council and the police were against it.
That's right - while the local bobbies and the youth team had found an ideal place for a kick around - and the money, the planners and the Maidstone plods had a different viewpoint.
As one councillor said last night: if the local kids were going to be anti-social there are plenty of other places to do it.
So it went through.
The neighbourhood will get a play area - because councillors used common sense. Unlike some.
___
Tuesday August 24
The issue of consultations was highlighted last night at the health scrutiny committee.
Cllr John Avey, vice chairman of the health scrutiny committee was backed by his chairman, Cllr David Carr, over what they saw as inadequate consultations with the public about a major new mental health plan for Kent and Medway.
Cllr Avey particularly quizzed the report's author.
Were 118 responses enough?
Did people across the borough get a fair chance to answer if the consultations took place in the Pentagon shopping centre?
He was told that those figures were just the latest in a series of consultations undertaken by health chiefs over more than a year.
All of which makes one wonder yet again about the council's own consultation processes.
Hundreds of millions of pounds of our (taxpayers) money are being spent by the council to change the face of Medway and to bring about major changes in the way we live.
The promise is a better way of life, along with better services, shops and jobs.
And for the council, after a six week consultation exercise, 29 responses to the transformation of the High Street in Chatham were satisfactory just a week ago.
Did the councillors question that?
Did they heck!
***
One of the things which was briefly discussed at that meeting was the reporting of suicides.
A health director who wrote the report insisted there was evidence that irresponsible reporters helped to increase self-imposed deaths.
No evidence was provided, but at least one councillor was happy to listen.
It could be they were talking about the Bridgend deaths in 2008 when up to 30 deaths were alleged to be linked to the press coverage.
Except when it was investigated the coroner found no evidence to support that allegation.
Nor did the Press Complaints Commission.
There were suggestions that an internet chat group might also have triggered some (or all) of the deaths. That evidence was also lacking.
Just as was the allegations of irresponsible reporters working in Kent.
Reporters are pretty responsible people. They are not anything like those you see on TV dramas where entertainment is the thing.
Reporters in the local community are particularly responsible. After all, we live here, we work here and we meet the people we write about when we are off duty.
One or two of us are recognised in the pub or the street.
Reporters in the local community have to live with what they write, say and do. Upset a reader and it quickly becomes known.
When it comes to deaths in the community, we are particularly careful to establish the facts and to report them - responsibly.
Which is more than can be said for one or two politicians who are happy to make sly comments to grab the headlines.
___
Friday August 20
Holiday over for another year...
***
Those CCTV mobile spy vans may be Smart cars, but you have to question whether any of it has rubbed off on those responsible for them.
I have kept away from the rows about the cars because I think they are a necessary evil in Medway. Far too many people think a few seconds on the double yellow lines to drop off a letter, pick up a pupil from school, ask directions or greet a friend is perfectly all right. It isn't.
Equally as many believe the only reason for the CCTV cars is to provide the council with a ready-made source of additional cash.
It might be - but it wouldn't be the million pound earner that it is if there was not so much flaunting of the law by drivers.
Having said that, there is a clear lack of customer training for staff and a failure to crack down on the numerous abuses which they inflict.
I know one woman booked by the cars. A reasonable lady, she shrugged, accepted the penalty and got on with her life. Yet she apparently got a lot of abuse when there was a problem passing the CCTV car in the street.
The warden who recently accused a local resident armed with his own CCTV camera of harassment when they dared to turn it on him didn't know one vital bit of law: anyone can take photographs or film in the street, despite what some individual police officers may think in the wake of the anti-terrorism rules. Kent Police recently issued some simple guidelines to its own officers. One says: "The media do not need a permit to photograph or film in public places."
It also says: "In normal circumstances we have no legal power or moral responsibility to prevent or restrict what they record....Once images are recorded we have no power to delete or confiscate them without a court order, even if we think they contain damaging or useful evidence."
The public has exactly the same rights and powers as the press. No more. No less. Given the rapidly improving quality of mobile phone cameras, we will all have to get used to being filmed.
After all, the CCTV car wardens and the 500 CCTV cameras in Medway and Swale monitored by their colleagues in Strood are operating under exactly the same rights and powers. It's just that members of the public are more visible than people sitting in a bunker in Strood, or behind a Smart car windscreen.
(In case anyone thinks I might have a personal axe to grind, I don't. On the other hand, I was booked by one of the ground patrols yesterday while interviewing delighted students who have just completed their education in Medway...)
***
The election of David Craggs as Medway's 34th Conservative councillor must be causing some angst in the ranks of the Labour party as they lose another seat.
Meanwhile the four independent councillors who formed their own group (sans the ultra-right wing former chairman of Audit) are whispered to be planning to put up candidates of their own next May.
That could cause fears in the ranks of the Liberal Democrats. They saw their competent deputy leader suddenly move into the ranks of the indies only weeks after standing as their candidate in the Gillingham and Rainham constituency where he polled 8484 votes.
There have been investigations taking place into what happened to cause his sudden departure. Andy Stamp himself has to date refused to explain his reasons for crossing the Chamber.
***
The achievements of Medway's sixth formers have been remarkable this year.
School after school reported their best-ever results - or pretty close to it.
Probably the most satisfied will be the staff.
None more so than at the Hundred of Hoo school.
Headteacher Kevin Mahon has been under great pressure. His school has been in special measures.
So for the 94 students to get record levels of passes is a tribute to all the work that has been put in - by the pupils and by their teachers.
***
This week's regeneration committee contemplated four major reports. This most important of these - and one that could influence whether millions of pounds of government cash reach the community - is the 15-year Local Transport Plan.
Bus travel is always a political football and never more so than in Medway where public transport is anathema to some councillors.
Yet there are major plans for the buses - providing they don't interfere with the beloved car.
They include several park and ride schemes (something has to be done to divert the traffic away from Medway's once and future city centre).
Sainsbury's are expected to fund one next to the tunnel entrance at the Medway City Estate.
The council has eyes on a plot of land at Wigmore for a second one.
There is no talk of one near Blue Bell Hill. Maidstone council has proposed a joint park and ride serving both Medway and Maidstone. It would pick up traffic arriving in the Towns from the M2. The trouble is Medway wants to snaffle some of the trade going to the county town, but isn't prepared to sacrifice any of the trade currently attracted to Chatham's fine shopping experience that is the High Street.
As though Maidstone could do such a thing.
***
Car clamping on private land is to be banned by the government in the next few months. About time we ended the regime of the high fining, non-answerable clampers.
The problem, however, will not go away for property owners who suddenly discover someone using their land to visit the shop, the pub, or simply to leave their car for a weekend.
***
The first of a string of councillors investigated by Medway's Standards Committee for actions (real or perceived) gets hauled over the coals next week.
The likelihood is that the councillor (who resigned after being convicted of benefits frauds by claiming cash aid while receiving a councillor's pay) will not turn up.
Nothing has been heard from Dennis Macfarlane since his world collapsed.
Meanwhile, it will be interesting to find out who wins the battle between the Honorable Member for Rochester and Strood and three chief officers of Medway Council.
The Hon Member, Cllr Mark Reckless, has certainly got himself into hot water several times since he first gained public support as a Conservative councillor for Rochester West three years ago.
Apart from his clash with the council's chief officers he got elected to Parliament despite objections to his selection from Central Office.
Within days of election he was earning the displeasure of the whips, then missed the three-line whip to vote on the Finance Bill.
He was reported to the board by the Chief Executive, the Director for Children's Services and the council's Monitoring Officer following a public row in the Council Chamber.
His hearing is among the string waiting to be settled.
Meanwhile, there are whispers that the boot is on the other foot with allegations of bullying being made against senior staff. If that's true it will be interesting to see who investigates - and what the outome is.
___
Wednesday July 21
Fred Bacon, the former Strood socialist councillor who died yesterday, often had a quiet grin on his face as he debated issues.
It was in keeping with his sense of fun.
One day we were chatting and the subject got around to musical tastes.
It was as we were discussing this that we discovered we shared our admiration for Tom Lehrer.
In particular we both doubled up at one particular song - poisoning pigeons in the park.
On his last council meeting, he came across to the press bench and slipped something into my hand. It was a CD compilation he had put together of his favourite Lehrer songs.
I play it whenever I get a chance: it's by the side of my computer at home, in a well-thumbed corner of my collection.
I know Fred will be reading this when he gets a moment.
In which case, mate, enjoy Lehrer's words one more time:
We've gained notoriety,
And caused much anxiety
In the Audubon Society
With our games.
They call it impiety,
And lack of propriety,
And quite a variety
Of unpleasant names.
But it's not against any religion
To want to dispose of a pigeon.
(I thought I just heard a dry chuckle).
***
The bus station on Globe Lane has finally got the go ahead - and no one is going to slow it down.
That, at least, is the plan.
But rather like the problems facing the local buses, timing ambitions do not necessarily match timing realities.
Arriva has had problems with customers angry at the delays caused by the road works.
It has had bigger problems (if that was possible) with the Traffic Commissioners, who have threatened it with all sorts of problems if it doesn't improve its time keeping.
The next few months will test all of us.
The whole area from Medway Street to The Brook and all the way to Union Street are to be the subject of roadworks and tree planting.
There's to be road widening.... and the mushrooms - shelters for passengers patiently queuing (in Chatham?) until they know where their bus will be waiting for them.
It will transform Chatham... eventually.
Who knows, in two years time the Queen might confer city status on Chatham during her Diamond Jubilee year.
Then again, Reading and Milton Keynes might be preferred.
***
I like the story I heard last night from ex-councillor Mark Jones.
Labour's former education spokesman suggested there was a touch of austerity to the by-election in River ward.
Their candidate is John Jones, a former Midlands councillor.
"It helps," he admitted.
"We've got plenty of Vote Jones posters in stock."
Ed Miliband, who is fighting his brother, David, and several other candidates for the Leadership of the Labour Party, went on the knock to help Mr Jones (J.) campaigning for votes around Melville court.
"Hello," he said more than once to startled residents, "I'm Ed Miliband from the Labour party."
And with equal enthusiasm they replied: "Who?"
Campaigning 35 miles up the line in Westminster doesn't seem to have cut the ice in Brompton's densest housing development.
***
The outgoing councillor, Bill Esterson, now Labour MP for Sefton Central, also joined the campaign trail.
I hear he has been winding up the Conservatives in the Commons over the way the building programmes for the three Medway academies are currently hanging in the balance.
Among those stung into action was Cllr Reh Chishti, now also MP for Gillingham and Rainham.
Cllr Esterson - always one for sparring with the Rainham fireball - refused to stand down to allow him to speak.
Pity. It would have been interesting to hear his explanation if the Brompton Academy in his constituency fails to get the vital funds to rebuild itself to meet the needs of the pupils.
***
Cllr Les Wicks came out with a gem when introducing the new Youth Justice plan.
"This will make sure they are not left hanging," he said.
I thought capital punishment in Medway was replaced by a spell in the colonies.
***
That's it for a time. I am off for a couple of weeks, and plan to do an Otis - sit on the bay watching the tide roll in.
Before I go, I cannot avoid mentioning the demise of the public's few parking spaces at Gun Wharf.
The council requires you to book in advance for a parking space. Except there aren't any.
So grannies, pregnant mums, arthritic pensioners and others must park at the bottom of the hill (if there is an space at the library) then struggle up the hill.
I have advocated a number of times councillors upon election should be required to break a leg. That way they would discover what a lot of their decisions mean to a lot of local residents.
The sooner the car parking is 24/7 "pay and display" the better. Why is it that the public has to pay, but not the public servants they pay?
After all, 339 of them earn in excess of £50,000 a year (and don't pay for the privilege of parking).
Clearly, it really is time I had a holiday.
___
Friday July 16
There is plenty of talk from government ministers about the need for localism. It is a phrase that is going to become increasingly part of the vocabulary in the next few years.
Kent's leaders are talking about creating a local economic partnership (a Cameron alternative to saying localism) consisting of Kent and Medway.
Elsewhere councils are looking at creating partnerships that equate to courses for horses.
One such involves the Thames Gateway councils.
Another is along the A21 from Hastings to Tonbridge. It includes councils with little or no interest in county boundaries.
Several councils are exploring the idea of being in partnership with other authorities facing sporting challenges, for example, but teaming up with different councils to provide, say, housing support services.
Medway, Swale and Gravesham already provide a combined building control department.
There's a Multi Area Agreement over transport and other services. Dartford is added to the Medway/Swale/Gravesham mix.
Some council leaders are looking elsewhere than to KCC for their futures.
Which might reflect why Medway would look extremely carefully before considering a tie-up with KCC. After all, one of the prime reasons for arguing that there should be a unitary authority free of KCC influence was because of the way that Kent dictated to the other authorities, and cash that should have been spent in the Medway Towns on tackling their many problems was milked away to rural areas.
There is a Big Seven that includes Medway, Kent, and Brighton and Hove.
They've successfully teamed up to control costs - something KCC powered through some years ago when it started Kent Top Temps, then diversified into buses, stationary, furniture and gardening.
But these days Kent County Council is only of interest to districts, boroughs and unitaries for what it can offer - not what it controls.
***
Tough times call for tough measures.
There was a time when a bean feast for councillors included caviar, champagne and chauffeur-driven cars.
Not now.
You'll be lucky to get a slice of cake and a squash these days.
I hear that tomorrow the new play area at Capstone Farm country park will be launched by Cllr Howard Doe with a .... cup of tea.
It's tough being a Cabinet member in a recession.
Having said that, I thought it was down to mayors to open things...
***
Seems one of my contacts was wrong.
Cllr Janice Bamber, the portfolio holder for Customer First, is no longer wanted by her ward members after they voted to oust her (and hubby Ken) from their ward seats on the Hoo Peninsula.
Rumour had it she, at least, had found an alternative seat as a candidate for Rainham Central. This time the source was wrong.
Brigita Amey, the Gillingham and Rainham Conservative Association chairman denied the story, saying they have not yet started the selection process for next year's local council election and have not received an expression of interest or any communication from Mrs. Bamber.
Happy to put the record straight, and apologies to readers for getting it wrong.
___
Monday July 12
City status may be something that the council wants. It may also be wanted by a sizeable part of the community.
But not everyone is enamoured of the campaigning taking place to win support.
It would be nice to live in a city again.
I speak from experience: I was born and raised in a city where we smugly looked down on the rural riff-raff, and where you crossed a river bridge that was still called Foreign Bridge to differentiate us from them.
There are a lot of people, particularly in Rochester, who remember living in a city... called Rochester. And they still don't know how or why city status was lost when the new council was formed.
Suffice it to say it was - and it has never been recovered after civil servants pointed out that it was the second time in 25 years that Rochester's city status had been lost.
To lose it once is a shame. To lose it twice....!
The latest manouevres are around gaining city status for the Five Towns, plus the Hoo Peninsula, and the Medway Valley.
The Five Towns will still remain (if the politicians are entrusted with City status once again), but most likely will end up as suburbs.
The trouble is showing how strong is the support.
It appears 270 citizens have told phone canvassers that they like the idea.
The Green Party, which has kept campaigning in Medway ever since the general election, has collected 370 signatures against the idea.
They were well supported on Saturday.... in Rochester.
The council should have been a little more sensitive about its Castle Concerts banners. They talk about the City of Medway and have now downgraded Rochester Castle to "the castle" on their banners.
Not a wise move from Roffensians with long memories.
***
MP Mark Reckless's latest adventure was a costly session in the House of Commons bar when he was supposed to have been voting with the government.
According to lobby correspondents, the banker (already saddled with an unfortunate nickname bestowed by his party's whips) helped other MPs to run up a £5,000 bar bill.
The most famous political drinker was probably Winston Churchill.
Lady Astor once accosted him with the horrified cry: "Mr. Churchill, you're drunk!"
Churchill responded with interest: "Yes, Madam, and you are ugly. But tomorrow, I shall be sober."
___
Friday July 9
I get really annoyed about the quality of many plans that come before our councillors.
They pay (at best) lip service to the council's continual call for quality designs.
You can almost guarantee it will be skated over - to the delight of many officers.
Buildings can look spectacular and turn an area into a stunning location. But they can also drag it down.
Once approved the rest of us are saddled with those buildings for 50, 100 or even more years.
There are blocks of flats around Medway that were built in the 1960s. They were distasteful when they were planned. They stay up but they have gone downhill ever since.
There are housing schemes - estates and tiny developments - where the same has happened.
All too infrequently, there are also buildings where you want to stop and admire, to dream of living in them, or where your enjoyment of a street suddenly goes up after the contruction hoardings are taken down.
Attending many of the meetings of the planning committee one hears time and again councillors criticising the appearance of a development being proposed to them.
The development has often spent hours and days, weeks and months being poured over by council officers who should be hammering home to the developer the message of quality, quality, quality.
Too often, instead, you will hear them making apologies for developers. These multi-million (even billion) -aires intimate they can't make a profit out of improving the street scene.
They can - and if they can't Medway should be saying they (and their plans) aren't wanted.
We have seen too many houses squeezed into gaps too small for the cat to stretch to its full length let alone be swung.
Occasionally you hear councillors splutter in disbelief.
"It looks like a guardhouse!" is one comment I recall of a tiny rural house that was being proposed. The comment was absolutely spot on.
Sometimes plans come forward which make slab-sided warehouses almost irresistable.
Many developments are permitted without proper consideration of the impact on the community in which it will be built.
What happens is the rules are not being enforced by the officers... rules that have already been set - or are about to be set by the LDF.
It is going to establish conditions on height, quality, design, environmental impact - and a set of design orders that should be engraved on the hearts, minds and skins of every planning officer.
Fail to meet those rules and the developer must be told to go away and think again.
___
Wednesday July 7
Things are changing so rapidly in government that everyone was caught out by yesterday's announcement that the South East Plan had been scrapped.
The plan's objectives were sensible: to provide a long term direction to creating jobs, businesses and homes.
But it became tied up in reports, and inspectors, and hearings and rehearings, and things called core strategies.
Medway had hoped to get its part of the South East Plan through very quickly. But in Whitehall there were repeated changes to the ground rules, and in the midst of it were councils trying to work to one set of rules and inspectors working to others.
Medway's was the most fraught in the region.
The inspector was only interested in one aspect of the local plan - by then renamed the Local Development Framework. That was jobs - and the provision of land to meet the needs of businesses as communities and populations grew across the Medway Towns.
Eventually it was withdrawn at the last minute: the council faced it being rejected anyway.
Last night it was to be discussed at the regeneration scrutiny committee but it was withdrawn, to be rewritten again. It followed the morning's announcement that the over-arching plan - the South East Plan - had been scrapped by the government.
Now the team will sit down, without any clear guidance from MPs, Ministers or Mandarins, and try to come up with a set of rules that should earmark areas for development, areas for protection and other key issues.
The developers must be loving it. The chaos and lack of guidance is so enormous. If they don't get out the coach and horses to drive straight through Medway's plans I shall be astonished.
The Conservative administration must now be worried about the Medway Magna scheme to develop the Capstone Valley, and turn adjacent farmland into warehousing alongside the motorway.
They have been collecting numerous petitions agains tthe plan which, until now has been on a fluttering back burner.
Meanwhile the planning team under Brian McCutcheon, facing cutbacks to save money, may have to be retained.
And the plan? Unlikely to be discussed before September.
***
Medway, sadly, has far too few things to inspire the community.
Why, even its many heroes - that cities across Britain would kill to claim - are ignored or completely forgotten.
If we can call Charles Dickens ours, we can surely claim Francis Drake: as a small boy he was brought here by his father. It was where he learned to sail.
Kitchener is ours. So, too, is his hero, Gordon of Khartoum.
Stephen Borough, the first great arctic explorer who set out to find the North East Passage to China in the 1550s, is ours: he's even buried here.
The next generation created William Adams, the man who opened up Japan, and developed the British ability to create great heroes from failing (he was supposed to discover the way to China going the opposite way to Borough)
The first RAF VC holder was Gillingham-born James McCudden...
The list of heroes truly is enormous.
If we ignore our present, our future is dim and dull. Our past should not be like that - but for many it is.
__
Friday July 2
Frustrated sceptics who claim city status was a gravy train were a little off target this week.
No bottles of champagne were popped at the launch of the summer campaign.
If there was a gravy train (and no such substance was in evidence) it lacked any body.
The spirit was solely in the unveiling. The drinks were confined to tea, coffee and squash.
This is an austerity city bid - by an austere team girding its loins.
But it took them several hours to come up with how much was the bid budget.
We were assured it was being done on a shoestring, that it was a very inexpensive bid, that there were no consultants being recruited ... but "no, we can't give you the precise budget at this moment".
By early afternoon the total spend was advised - £4,673.10.
Never mind what Reading, Milton Keynes or Luton might spend on their bids to be the Queen's favoured community to become her Diamond Jubilee City.
As for losing Rochester city status (not once, but twice) it was a case of "Don't blame us - a previous administration should take the blame".
Surrounded in mystery, it will become legend how Rochester lost its city status in 1998.
Senior councillors from the Shadow Authority discussed Rochester's status at great length in their private meetings.
It was agreed that it was a matter for the new authority and a recommendation from the old City authority.
One proposal that had favour at the time was the creation of a parish council to be called the City of Rochester Town Council. It would keep alive the tradition, nearly 800 years old.
But what followed has never come out.
The final meeting of Rochester City Council took place just before the new council took over responsibility. Erra (the God of Mayhem) seems to have been ruling in the background.
The minutes of that meeting were never published. No one now knows who said what about it (if indeed they bothered to consider it). And if they did, those who were present seem to have conveniently forgotten.
Gillingham councillors didn't care. Rochester was "that lot down the hill", and it was not their place to set up a parish council, or to incur any debts for the city.
And so the City status slipped, inexorably, into the cloying mud of the Medway.
Do we get City status this time?
It is a matter for the Gods of Whitehall, aka the Queen's advisers. But there is a steely determination from the administration (even if the other parties weren't represented at the launch yesterday).
And, though no one would call me cynical, it would be a cheap way for the government to encourage the private sector to take over investing in the Thames Gateway.
A successful bid would give the opportunity for a massive street party in 2012 to go alongside the bicentenaries of the Sappers' arrival and our great author Charles Dickens' birth (in Portsmouth), the Olympians using our numerous expensive training facilities - and the Queen's Diamond Jubilee.
***
The machinations in the Conservative ranks at Rochester and Strood seem more than coincidental.
Peter Hicks and Chris Buckwell, the king pins in the local party, say it is the ward memberships' wish. It may well be.
But there was a lot of recruiting going on ahead of selections. And numbers of the younger party members have been muttering about "the old guard must change", about "dictatorial" behaviour and about the way the central party has a "different" viewpoint to the local views voiced by some.
Latest big name to face the chop is Jane Chitty, the strategic planning, ex Rochester City mayor, Cabinet member. She has been deselected at Strood North in favour of Les Wicks - the children's portfolio holder who lost the support of Strood Rural members.
Janice Bamber, a long-term Hoo St Werburgh resident (and non-driver as was pointed out to me) seems to have found a place in Rainham Central. But her husband Ken - Whip, Chairman of Business Support and all-round party tough guy - is still looking for a new political home, I understand.
A formal unveiling of the candidates will take place in a month's time. By then this round of manouevering will be over in Rochester & Strood.
___
Thursday July 1
Fifty jobs axed on Tuesday - but there could be as many as 1,000 going over the next four years.
Managers at Gun Wharf have been given a stark warning that if they think the £6.1 million of savings is bad, they are living in Cloud Cuckoo Land.
Those savings were the equivalent of about 1.5 per cent of the total budget. The government is calling for a 25 per cent saving over the next four years - and councils can expect to lose at least that much.
Grim?
You ain't seen nothing yet.
***
There was a hint of panic about some of the changes being announced at yesterday's cabinet meeting.
There were also some suspicions that there could have been a hint of political defcision making. But I have been assured by those beyond the political umbrella that this was definitely not the case.
And to be fair, the Tories have insisted that the whole council is involved in the final decision making.
Not that a number of decisions haven't already been taken.
One tale is that the entire house maintenace contract - including self-supervision - is being handed over to Mears.
UHL is out.
Strange that it is losing the shared portion of the contract because it had too many complaints. This at a time when there were officially only six complaints.
It turns out that in April there were 50 complaints alone logged on housing repairs...
__
Friday June 25
IT IS hard to be in Local Government at the moment.
You face cuts in pay and status - or worse.
If you are in a reasonable job you stand the likelihood that your wage will be published on the front pages.
If you earn more than the prime minister, someone has to account to him why you are worth more.
It's tough.
But it is right and proper that the public should know. They directly pay through their council tax and their government taxes. After all, you are paid considerably more than the vast majority of them.
Last Friday the Medway Messenger carried news of the payments made to Medway's leading officers.
In the next week the rest of Britain's councils will be forced to reveal how much the top kids in each authority got paid.
The question is, are they worth it?
There are well over 300 in "hard-done by", "small-spender", "lean and hungry" Medway Council who are paid in excess of £50,000 a year.
In Kent County Council there are three, each of whose total package is in excess of £200,000.
Top of the tree was the now-departed chief executive, Peter Gilroy. He was a few quid short of £300,000. His pensions contributions on their own were £56,223. And having left KCC with a £200,000 payoff he is now working for another local authority...
They do work long hours. They are always on call. And they have to play the game of being independent of the politicians, though that can be ultra difficult.
But are they worth what they are paid?
Should Medway residents fund it?
You must judge for yourself.
Meanwhile hundreds of lower paid jobs are being threatened by economies. The truth will be divulged next week. My money is supporting no massive cuts until next year.
But this year's will hurt many: watch for the way the council offloads services to the private sector.
***
Cllr Les Wicks (Con) seemed reasonably laid back about being deselected by his ward members.
He had covered the risk that his cheeks would be blushing by putting his name forward for several other wards - just in case.
Cllrs Ken (the Conservative Whip) and Janice (portfolio holder for customer first) Bamber are definitely out next May: they kept faith with their ward.
The Grey Suits in the ward did not reciprocate.
___
Tuesday June 22
There have been crisis meetings going on in Gun Wharf for weeks.
But this afternoon, the cries of pain could be heard in Strood and Rainham as the full impact of the first Osborne budget was felt.
Just to add to their pain, the Trades Unions were planning to march on the offices to voice their objections.
This is a Conservative council which has bemoaned the pains of living under a Labour government that kept to percentage increases.
It could never have dreamed that a year before the council elections it would see £6 million wiped off an approved budget - and then to have a spending freeze imposed.
Labour's shadow chancellor in Medway, Glyn Griffiths said this afternoon they should know where they would achieve the cuts.
They probably do.
The trouble is, they probably don't want to sink out loud!
***
It takes the biscuit how often council officers seem to lose the plot when it comes to the impact of the area's regeneration.
So there is confusion!
So there is annoyance!
It seems to be part of the officer mentality in some quarters of Medway Council that it's their way of getting back at the rest of us.
Take the press release that arrived late on Friday afternoon.
It was the first time that the council had formally acknowledged that Globe Lane was closing on Monday.
Fortunately, the Medway Messenger had its eyes open and ears to the groiund, so we were able to forewarn our readers.
But if you relied on the formal announcement it was way past the deadlines for all the local media.
By the time they could have published the news the road would have been closed. Drivers would have been queuing up, trying to find their way into the Globe Lane car park - or ignore it all together (which seems to be the case with the new bus- and taxi-only road that replaced the Sir John Hawkins flyover.)
Not that councillors can escape blame.
I have heard the Leader repeatedly warn that the officers must work out alternative routes (where is the alternative to using the old one way system?), be early with publicity (Ha!), and consult (if they get 200 visitors to the black hole that currently houses the Best Street consultations and the intermittent visits of staff to chat to anyone who finds their way to the three pannel display I shall be amazed). But where are the criticisms, the blood-letting, the heads rolling?
If you are in charge - and paid a premium as a portfolio holder or council leader - do your jobs. Once more, buttocks need to be kicked.
And Best Street?
I confidently predict the Cabinet will approve the plans on September 7.
___
Friday June 18
There were some surprised looks on faces - not least among cabinet members - at the full Medway Council meeting.
Protestors were out in strength to protest about the toilets - or lack of them - in Chatham.
At the centre of their campaigning was the 20p to have a pee revelation from the Pentagon Shopping Centre management.
They have taken over the council's toilets, accepted a regeneration dowry of £200,000 to rebuild and run the toilets, and now plan to charge.
The fee is being introduced by the management in a bid to stop needle-pushing and other anti-social behaviour (including the occasional druggie death).
Meanwhile there could be hope for the desperate, the elderly and nursing mums: Cllr Alan Jarrett told me the toilets in the new bus station should be free.
At least, they were going to be free until the scale of the economic crisis called that into question.
***
Cllr Les Wicks did a startlingly good impression of General de Gaulle last night.
The councillor was facing a call - some would say a suggestion - that he should resign over the way the Schools Adjudicator recently ruled against some of his primary school closure and merger plans.
There was a very firm, if anglicised, "Non!" to the call.
Nor was there an apology.
Meanwhile the handful of mums from St John's certainly knew how to make their views known.
Cllr Wicks lives to fight another day.
So do the schools.
***
One would think that if you were in power for the first time for 80 years politicians would be queuing up to make a name for themselves.
But Andy Stamp - one-time deputy leader of Medway's Liberal Democrat councillors, defeated general election candidate and popular character in the community - suddenly announced he was no longer recognising his party whip.
He has, instead, joined the Independent councillors.
It's not so much a walk across the chamber, more, a slide across from one table to the adjacent one.
But it is significant, and comes hard on the heels of grouses that he wasn't getting the support he expected during the election campaign.
***
It costs £140 to buy a first class ticket from Rainham to Birmingham by train - and a similar sum to come back.
But if you chose an offpeak train it can cost almost the same just to go to London.
Comparing trains on June 28, a check of the website, Raileasy, shows a return ticket on the HS-1 service to St Pancras at 10.15am costs £17.80. It costs just £1.20 more to carry on by the tube and Virgin Trains to make the return trip Birmingham.... using the same trains.
Something is radically wrong with our rail system.
___
Monday July 14
The council has begun the process of employing someone to replace the ageing cremators at Blue Bell Hill crematorium.
They plan to spend around £1.7 million replacing the four ovens with three new ones.
They also plan to enlarge the two chapels, though only one can be afforded at the moment.
And the car park is to be enlarged.
It is in the interests of better air quality.
The current process of cremating bodies with mercury-based tooth fillings means mercury is escaping into the atmosphere.
The majority of the 2,700 cremations each year since then would have had mercury fillings and the anti-pollution installation has become increasingly ineffective.
So - praise for the council for finally committing some of the cash.
Maidstone council, meanwhile, has itself got on with the job. Last week the mayor, Cllr Eric Hotson, formally opened the revitalised, improved, anti-polluting Vinters Park crem.
***
A Value for Money project is under way at Medway Council.
Neil Davies, the chief executive, has written to his colleagues confirming a council-wide investigation to find ways to cut costs and improve the service.
In a turn of phrase I am assured he used, Mr Davies says it should show ways"we can work smarter through simplifying, standardising and sharing common processes to eliminate waste".
It is, he says, part of Medway's response to the nation's current economic problems
The key seems to be how much they are putting into common activities such as enquiry handling, processing applications, assessments, general administration and paying bills.
Most of this was is work supposed to be done by the multi-million pound Customer First team. But often isn't.
In September the project is intended to reach its climax with a blueprint of how the new, improved, cheaper, (better?) council will look.
Mr Davies told colleagues: "This way we can make sure that we can concentrate on reviewing and developing those areas which will bring about the greatest benefits for our customers by designing services that are both high quality and low cost.
"If you have any comments or questions about this project can you please contact your manager in the first instance. In addition you can contact the Hotline on ******."
***
The Razz, Tazz and assorted other fun and games that from last weekend will mark the Mayor's annual Civic Service got off in fine sunshine.
It's the new-look service that combines the former service with the bun feast from the annual, increasingly political, annual meeting.
Will this be one of the money-spendings which Mr Davies might want to reduce?
He'd be a brave man. This was the idea of Rodney Chambers, the leader of the council.
And most councillors aspire to being the centre of attention in the cathedral at least once a year.
___
Wednesday June 9 2010
It was no surprise to many people closely following the campaigns to save St John's, and the sister schools of the Delce, that they should have succeeded.
But if you thought Les Wicks, the Education portfolio holder, was lumbered, and the days of education chiefs were numbered, think again.
Calls for resignations, heads being chopped and other mutilations of Cabinet members, are going to be ignored. Just as the news was not even mentioned at the Cabinet meeting yestyerday.
But what a meeting next week's council promises to be.
And what a time for the Tory administration to end up on the defensive again.
Except they won't defend themselves.
They will come out with all guns blazing, determined to protect all those involved in the campaign to close.
So why persist with the closures?
Could it have anything to do with the the rebuilding of secondary schools promised by the Labour government? It was so far in the future (2015) that other ways had to be found to replace the worn-out, tired and (frankly) decrepit school premises inherited from KCC.
Closing those that were Victorian/Sixties rush-built/under-used/poor performing/etc (educationalists deleted from this list as they saw applicable) could be justified by Labour's policies. Especially primaries.
Then, when demand increased (and it was increasing even without the Thames Gateway developments) there would be justification for building new schools.
The Medway grammar schools - currently facing falling roles - must be taking comfort from this. The primaries fought a logical campaign against political dogma. They won.
But watch out for the backlash.
***
There is further good news for pupils living on St Mary's Island.
The cabinet has agreed to fund a "yellow bus" to the secondary schools for more than 50 teenagers who currently face horrendous journeys (or a ride with Mum) to get to their schools across the Towns.
The full story will be in Friday's Medway Messenger.
___
Tuesday June 8 2010
In case anyone was wondering, Tales from Gun Wharf lurched to a standstill when I decided one night to turn left instead of pursuing my more usual right wing movement during the opening days of the election battle.
The result was that I had this sudden, unwanted sinking feeling - and a large pain in my gluteus maximus which persists to the present day.
Nothing to do with politics: everything to do with the call of nature... and the location of the stairwell at my home.
That fall still makes sitting down problematical - and a nuisance when one has to operate a keyboard.
But thanks, to everyone of whichever political hue, for their expressed sympathy. I even believed some of it.
***
Isn't it nice how the Conservatives and Liberal Democrats are agreeing with each other? Not in Medway, they aren't.
The Conservatives are pushing ahead with their latest plan to neuter both opposition groups.
They have declared the Labour and Liberal Democrat political officers to be surplus to requirements (or at least partially surplus).
There are two officers, one for each group. They keep a fulltime eye on what the administration is up to (like miscalculating its budget sums, interpreting its decisions and watching for the slip-ups).
Both are now being reduced to part-timers.
The Conservatives' officer is unaffected. He continues as a fulltime employee.
It was, I was told by one senior Conservative, only fair. After all, the poor lad had to keep watching over the antics of two political enemies as well as those of his Cabinet members who occasionally make loose cannons appear decidedly secure.
I would just remind them that revenge is best cold. Labour have long memories.
***
It was inevitable that Mark Reckless would swiftly endear himself to the Conservative Whips. When he won the Rochester and Strood seat he was already earmarked for close attention by Central Office because he was not the candidate they wanted (but he was the one the constituency party had wanted for years).
The seat had been graced by such luminaries as the Tory Peggy Fenner and his predecessor, the ever-enjoyable Labour rebel, Bob Marshall Andrews.
Mark is a serious guy. It could be that whereas his financial views were thought too extreme, the pronouncements by his Leader in the past few days that we are all going to suffer from the imminent spending cuts could indicate that the two ranks in the Conservative Party may be closer than many thought.
***
It is said in many instances that you should "use it or lose it".
Never was that truer than at the present time when everyone is looking to cut spending.
"Essential users" at Medway Council get £1,239 a year simply for having a car available - and then 50.5p for each mile they use it. A total of 486 staff are entitled to the payments which last year cost council taxpayers over £1 million.
But 54 of them just collected the allowance - and never turned the wheel until they went home. Another 143 did less than 1,000 miles even though it was essential they had a car (and don't forget around 200 have essential car parking spaces in front of the Gun Wharf offices to keep their seldom-moving cars.
The Employment Matters committee meets on Thursday night to consider slashing the allowances. Those who collected the allowance and stayed in the office, and those who failed to clock up four-figure mileages top the target list. They'll become casual users who will be paid 65p a mile if they have to drive. It could save £233,653 - until someone decides to up the allowances.
***
I admire the way Paul Clark, who was my local MP until the General Election, has handled the defeat. He was an excellent constituency MP and (whatever may be said by political opponents), he did a lot behind the scenes to secure regeneration money.
Whoever had won the seats (and there were enough candidates), Medway's new MPs would need to keep their heads well down when the spending cuts hit the Thames Gateway.
The Medway Regeneration Board (once known as Medway Renaissance) meets next Tuesday at the SEEDA offices in Chatham Maritime. It is likely to be the last time - and one wonders how many of those present will survive to the next meeting.
***
The last of the Erinaceous Three - the whistleblowers who revealed hundreds of thousands of pounds was being thrown away on council house repairs by the contractor - has left the council, I hear.
George Allen was one of the surveyors.
I understand he has been declared redundant, and was told to clear his desk before the appeals procedure went ahead.
Dodgy in all the circumstances, not least because another birdie tells me his colleagues had appointed him their union rep.
___
Friday April 16
I'm sure my old friend, Reh (call me Rehman) Chishti was happy to pick up the plaudits from one Liberal Democrat yesterday.
The Medway mayor (and probably soon-to-be ex-Liberal Democrat) Dai Liyanage appeared at a Labour Party publicity stunt.
There he told Liberal Democrats they would waste their vote and let in the Conservative candidate if they didn't swap and support Paul Clark, the Labour candidate.
Great for Mr Clark.
Not so for the Deputy Leader of the local Liberal Democrats, Andy Stamp, who until then was claiming to be only seven percentage points behind the Conservatives - and closing quickly on Mr Chishti.
He was impressive last night as he rejected a series of Conservative attacks led by Cllr Alan Jarrett, their Mr Hard Man.
He also revealed Mr Liyanage had immediately been suspended and wnt so far as to say he had been ejected from the Liberal Democrats.
Ahhh - at last we are in an election with blood, guts, corpses and tears!
***
There is an old saying about not counting your chickens before they're hatched.
That didn't stop the Leader of Medway Council, Cllr Rodney Chambers, from paying a premature farewell to one of his Cabinet members.
Cllr Chishti, Medway's enforcer, was in one of the front bench seats at the council meeting.
He hopes to win the Gillingham and Rainham seat currently held by Paul Clark whether or not the Lib Dems swap their votes.
Turning to him with a fatherly look, Cllr Chambers said: "This is probably the last time we will see Cllr Chishti on our front bench, but no doubt we will see him in another place after May 6."
Another Conservative councillor, Cllr Mark Reckless, did not get the same fatherly approach, but maybe with the large number of votes transferred to Rochester and Strood he might not need that light touch.
He did get a passing reference:
"Ditto everything," said Cllr Chambers.
"We offer our very best to Cllr Reckless."
And in a bid to tempt the Gods of Electioneering (or even St Chad), Cllr Chambers said: "I fully expect three Conservative members of Parliament."
Having said that while one rival - Cllr Geoff Juby (Lib Dem) - was joining in the debates, another candidate, Cllr Teresa Murray was out on the road, knocking on doors, and seeking to hold the seat for Labour.
One surprisingly present at the meeting was Cllr Bill Esterson. He had come down for the meeting from Merseyside where he is fighting Sefton Central for Labour.
"I couldn't let my voters down," he said. "I'll be back on the campaign trail tomorrow."
***
There is an interesting line from one of the Independents.
He is Gordon Bryan, who is standing in the Gillingham and Rainham constituency.
If he gets elected, he told me, he plans to consult the local public before each vote in parliament.
He will set up a website where you can tell him how to vote on every piece of legislation that is put forward.
He accused Paul Clark, the defending member of voting almost 100 per cent of the time for the government.
And he said both the Conservative and Liberal Democrats would toe the party line as new boys.
"Every person in the constituency would have the chance to vote on every piece of legislation," he promised.
"It would get away from pendulum politics."
***
Unless you were the one member of the public at the council meeting last night you will have missed the running gag.
Q: "What will Rehman Chishti do if he is elected to the Gillingham and Rainham seat?"
A: "Change the name of the Fifth Medway Town to Rehman."
Hmmm.
___
Thursday April 15
There have been curious things happening on the election front this week - so much so that it's been too busy to comment on them. Until now.
You may have seen the way we have quizzed the prospective candidates in Gillingham and Rainham on their knowledge (or lack of it) of local constituency issues, people and places. We've also posed similar questions to the other candidates who have made similar gaffs.
Give him his due, Mark Reckless, the Conservatives' prospective candidate in Rochester and Strood, knows his patch. He knows it so well he pointed out an error in the answer we gave (confidently based on information checked with the council) about election boundaries.
Red faces all round (except for the Blue's Brother, of course).
Mind, he should know his patch: he's hoping this will be third time lucky after a narrow defeat in 2005 by Bob Marshall-Andrews, the retiring Labour councillor.
Then there was Tracy Crouch, the Conservative candidate who claimed it was unfair to ask why 1984 was significant to Medway because at the time the candidate was only nine.
Tell that to the thousands affected by the closure of the dockyard by the former Conservative Defence Secretary, John Nott who got a knighthood following the shutdown.
As one of my colleagues commented in disgust: "Well I know it was when the dockyard was closed - and I was Minus One years old!"
***
Paul Clark should recognise quite a few faces from past election line-ups.
As well as Reh (call me Rehman) Chishti, who Labour and some of the lesser candidates happily point out was one of his colleagues five years ago, there are two independents (George Meegan and Gordon Bryan), Bob Oakley from UKIP and Brian Ravenscroft from the BNP.
It will be interesting to see if any of them saves their deposits this time around.
***
You may also have seen the tale of the Sunday Express photographer, the award-winning CCTV Smart Cars and the mysterious letter......
It is a curious saga with someone telling lies.
If not get today's Medway Messenger.
My colleagues and I have known the photographer for many years: Mike Gunnill is much respected and trusted.
He has no reason to tell lies about the latest story he pursued - that of Medway's two CCTV Smart spy cars.
They are so beloved by local residents for their ability to raise £1 million in fines from visiting drivers (no one in Medway would ignore parking rules) that they recently won a national award.
Mr Gunnill was commissioned to photograph them at work as they earned their public plaudits and went about their perky little business.
Perhaps not surprisingly, our merry public officials don't like the public to know who they are. They called the police, and then hurried back to their Strood base after doing their signature act of covering over their faces with their clipboards.
The poilice didn't appear, Mr Gunnill had done his job, and thought no more about it - until the following night.
That's when he had a visit at home from the boys in blue.
They said they had a complaint of dangerous driving they wished to bring to his attention. On that everyone agrees.
Mr Gunnill is quite insistent he was told by the officers they had a letter from Rubina Hafizi, Medway's parking manager, which they had to read out to him.
It accused him of jumping red lights, driving dangerously, going too fast and a host of other things (things of which the CCTV cars themselves have been accused in the past).
The police deny there was a letter. The council denies there was such a letter. Ms Hafizi also denies there was a letter.
No one has explained why should Mr Gunnill make it up if it didn't happen.
***
And talking of the CCTV cars brings me full circle.
The Canterbury Street offices of the Conservatives are heavily covered in publicity for Mr Chishti. So were two campaign cars parked outside the enforcer's office the other day.
One of the CCTV spy cars nipped past the pair, but didn't seem interested in the fact they were both parked on yellow lines.
I am grateful to the former council political oficer for the Liberal Democrats, Wilf Lower for that observation.
___
Thursday April 8
One of the things that amuses (or annoys according to your views of election) is the visits that are orchestrated by the political parties.
There is nothing unusual in this. It has been done ever since Julius Caesar was murdered in the Senate and Mark Antony seized his chance for power.
I had an email packed with literals last Tuesday. It came from one Nic Conner on behalf of Rehman Chishti, the Conservative candidate for Gillingham and Rainham. He wrote:
"Good morning,
"At 14:30 Rehman Chishti, the Conservative Part (sic) candidate for Gillingham and Rainham, will launch his campaign to bring in change to Gillingham and Rainham with the Rt Hon Francis Maude MP, David Cameron's Shadow Minister for the Cabinet Office, at Gillingham High Street out side (sic) WHS Smiths (sic) where they will be hosting a street stall.
"All the best,
"Nic Conner"
When I arrived in the High Street, Gordon Brown was on his way to Rainham to visit the long-time Labour stalwart, Harry Keane, and his wife Mary at his house. It was standard fare early in the electoral campaign.
I had been barred from Rainham by the PM's press lady, Eleanor, because the KM Group political editor Paul Francis was also going.
So I went to see Mr Chishti.
He is a past master at setting up press visits and picture opportunities.
As soon as he arrived (late) in the High Street with Mr Maude he began the glad-handing, introducing Conservative council colleagues, grandchildren and party hierarchy to the former Party Chairman... oh - and the press.
Give 'em their due, the two of them walked up and down, meeting a lot of smiling faces and even bringing grins to a few of the less enthusiastic shoppers who were around Smith Square.
Meanwhile there was a scrum in High Elms, Rainham.
TV got precedence over papers. The snappers were told "Two minutes for photos and no more" - and promptly ignored the edict from the Socialist lady rottweilers.
Mr Chishti was later to tell the Daily Telegraph: "This is a stage-managed visit designed to give Mr Brown a nice photo opportunity with supposedly ordinary voters who are actually hand-picked Labour stooges."
Which of course was never in his mind when the press were invited to Gillingham High Street....
Mr Keane (who I used to work with at Gillingham council when he was chief auditor, I was a council rottweiler, and Mr Chishti had joined the Labour Party's younger aspirants.....) has now written to the Telegraph.
In his response he admits he was a long-time Labour supporter but said: "Since Mr. Chishti is himself a former Labour Party member, Labour councillor and Labour parliamentary candidate (Horsham, 2005), I'm surprised that he chooses to brand people as 'Labour stooges'.
"Of course my wife and myself are Labour supporters - Gordon Brown would hardly have gone visiting a couple of Tories - but the other invitees to our private meeting, representing different interests from the wider community, were not necessarily Labour supporters or even sympathisers.
"The same goes for our neighbours. We didn't decide which of them would line the street for the PM's visit, nor did we tell any of them not to ask him awkward questions. Our neighbours were not hand-picked by anyone, least of all us or the Labour Party.
"To imply otherwise is an insult to them; doubtless they will think long and hard before entrusting their vote to someone who has such a low opinion of their intelligence."
Ouch!
The campaigning really is under way.
___
Wednesday April 7
Visitors to Windsor last weekend were invited to support the Coldstream Guards in Afghanistan.
Several soldiers in the latest camouflage gear were standing around the castle precincts with collecting tins, and black, blue and white bands for contributors to wear on their wrists.
We give willingly, but what has this to do with the political news of the day?
Well, apart from the fact that most days we hear that a British soldier from this regiment, a Sergeant from that, has been killed, it is reminiscent of so many actions over the years.
Repeated reports of national servicemen being killed on Gloucester Hill, or Nicosia's Murder Mile and at the hands of the Mau Mau dogged the Fifties.
In the 19th Century - as the walls at Rochester Cathedral attest - it was Afghanistan and South Africa that dominated.
Go back to the 16th Century.
Margate's streets were blocked by sick English sailors dying in doorways after being dumped from their ships once the Spanish Armada had been scattered across the storm-tossed North Sea.
But we look after our fighters now - don't we?
Frankly, no, to judge by the dressed-up begging for extras in Windsor last weekend.
***
The Prime Minister went shopping for votes in Strood's Morrison store yesterday.
Surrounded by a bevy of press and photographers, battered by PR guys armed with bouquets to hand to housewives,