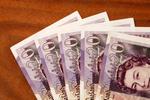 Medway council is to hold top level talks with regulators to discuss the problems of betting machines that have been described as the "crack cocaine of gambling".
Labour leader Cllr Vince Maple and community safety chief Cllr Mike O'Brien (Con) will discuss the impact of Fixed Odds Betting Terminals on people in the Towns with the Gambling Commission.
Last month the Medway Messenger reported shock figures which show that more than £200 million a year is gambled on the machines in Medway.
The terminals allow players to bet on the outcome of various games and events, including bingo and horse racing.
Stakes of up to £100 can be placed on each game or event, meaning it is possible to lose thousands of pounds on the machines within the space of an hour.
According to Fairer Gambling, there are a total of 1,335 across the three Medway parliamentary constituencies – Chatham and Aylesford, Rochester and Strood and Gillingham and Rainham.
Campaigners are advocating a reduction in the maximum stake from £100 to £2, and an increase in time between spins, as well as a reduction in the number of terminals in betting shops from four to one.
The councillors will meet the Commission, which regulates the industry for the government, on January 31.
Cllr O'Brien said he was "looking forward to working with all my colleagues in striving to remove this scourge from our community".
He said: "We are worried because these machines are highly addictive and can leave people in serious financial trouble very quickly."
Cllr Maple said: "It is very easy for one person to lose thousands of pounds in a matter of minutes, which is why we want to make sure more is done to safeguard against the huge financial risk that fixed odds betting terminals represent."
Earlier this month we featured the story of a 38-year-old man from Rochester, who said he gambled away £100,000 on the machines and lost two homes and his partner because of his addiction.