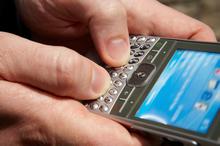 by Keith Hunt
An attention-seeking teenager who caused the arrest of an innocent man after claiming he saw film of a violent rape attack on a mobile phone has walked free after a judge said he needed to get a "work ethic".
Judge Jeremy Carey decided there was an alternative of a suspended sentence with onerous conditions - including unpaid work - to locking up jobless father Karl Campbell.
"That might get you back into the work ethic and improve your chances of getting employment," he said. "Goodness knows you need it. I know the difficulties of getting work, but people do get employment.
"It might be said that labouring should be left to certain classes and people who come to this country, but it is not demeaning. It can be enhancing and rewarding."
Campbell, of Wiltshire Close, Chatham, admitted perverting the course of justice - but maintained for some time his story was true.
Maidstone Crown Court heard how shop worker and student Saranzaib Nasar, 18, was arrested on suspicion of attempted murder and rape because of Campbell's lies.
He told police that asylum seeker Mr Nasar - who came to the UK from Afghanistan in the back of a lorry - had shown him a clip of a woman being brutally attacked in Chatham.
"i warn you if you come back here again i shall not be remotely sympathetic..." – judge jeremy carey
Andrew Espley, prosecuting, said the woman was the victim of "a very nasty attack" in an alleyway in Luton Road on January 28 last year.
Campbell, now 20, later told a cousin he knew something about it. He said he went to the Best One Shop in Luton Road within 36 hours of the beating and after seeing a headline about it asked if anybody knew anything.
He claimed Mr Nasar told him: "Yes, I have got film of that happening."
Campbell said he had seen a video of four people attacking the woman, kicking her in the head and crotch and one raped her.
When police spoke to Campbell he repeated the same account and then made a full statement.
Mr Nasar was arrested and held in custody for 22 hours.
CCTV at the shop showed that Campbell had not been there on the day he said he had.
Campbell was sentenced to 12 months' youth custody - suspended for 18 months - with supervision and 200 hours' unpaid work.
No charges have been brought over the attack.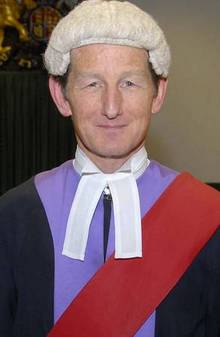 Judge Carey (pictured right) said of Campbell: "He has never had a job. He has got a child. He lives in Chatham. It is a pretty depressing picture from his point of view and, frankly, the public's point of view.
"He has certain difficulties. It is serious offending. But there is another side to this and it is an all too familiar and depressing story.
"It is easy for judges to make observations about a defendant who sits around all day and has the disabilities he has, but he needs to get into some work ethic.
"If I am told there is a real risk, despite his assertions he will do what he is asked to do because he is frightened stiff of going to prison, he will have to go to prison.
"There are plenty of people in prison in some fragile mental state."
Campbell had experienced "a pretty miserable life with low self-esteem and not much to look forward to".
"I have to find a way in which the public is satisfied on one hand in recognition of the serious wrongdoing and on the other hand consideration which may reduce the risk of re-offending."
Judge Carey told Campbell that Mr Nasar's arrest on suspicion of attempted murder "must have frightened the life out of him".
"The custody threshold is passed because of the impact of your offending on an innocent man. You could have no complaint if sent straight to custody - and it is a course many would say should be taken."
Persistent use of skunk cannabis was making Campbell's life worse, he said.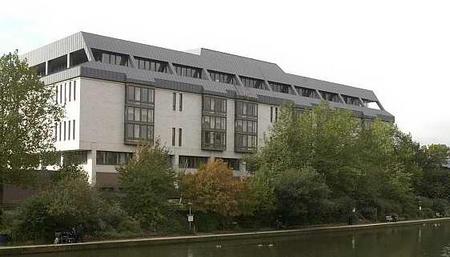 But Judge Carey added: "I judge there is an alternative to immediate custody on this occasion. There will be a prison sentence hanging over you."
The judge warned Campbell he would be breached and face custody if he did not comply with the order.
"I warn you if you come back here again I shall not be remotely sympathetic," he said. "It is a pretty stark alternative - either you get on with it or you go inside."