Nine villages would disappear under one of the plans for a Thames Estuary airport, according to Medway Council's communities chief.
Robin Cooper took the opponents' arguments against the idea to the House of Commons yesterday when he gave evidence to the Transport Select Committee's aviation inquiry.
He said the villages would cease to exist under Lord Foster's plan for the world's biggest airport on the Hoo Peninsula – which has a population of 23,000.
Mr Cooper added: "How you would relocate those people I don't know."
Paul Outhwaite from the RSPB, which is also opposed to an airport, said he didn't think it was possible to compensate for the loss of bird habitats elsewhere in the estuary or the UK.
He said: "It's just incredibly difficult to think of a way an airport in the Thames Estuary could go ahead without breaking environmental laws."
The committee also heard from a number of people who have put forward plans for an airport.
Huw Thomas, from Foster + Partners, which is behind the Grain proposal criticised by Mr Cooper, said their version would take seven years to build once planning permission had been granted.
It could be reached in 30 minutes by train from St Pancras, with the road and rail links required costing £4 billion. He put the cost of reclaiming land for the airport at £3 billion.
Mr Thomas dismissed warnings the sunken US warship SS Richard Montgomery could pose a risk to the construction of an airport.
The vessel sank off the coast of Sheerness in 1944 with thousands of tonnes of explosives on board.
He said the ship had nothing to do with the Grain airport and claimed: "We will not disturb the Montgomery in construction.
"If there's a risk of collapse we believe the airport would be adequately protected."
Up until now little has been known about John Olsen's plan for a three-runway airport at Cliffe.
Mr Olsen, who is the head of the Independent Aviation Advisory Group, told MPs his project would cost £12 billion and take 11 years to build.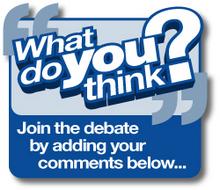 The former Cathay Pacific executive said Gravesend would become a transport hub for the airport, with dedicated trains taking passengers from the town to the airport terminal.
Mr Olsen added investors were interested in his project, and he had already had discussions with one of them.
The architecture firm Gensler unveiled futuristic designs for four floating runways in the estuary last year.
Ian Mulcahey from the firm told the committee that would cost £25-£30 billion, although he stressed that should come with a "serious health warning" and could change.
The "beauty" of an estuary location, he said, was that "there were fewer numbers of people there".