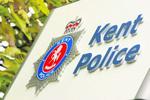 People are being warned to make sure their cars are locked after more than 50 thefts from unsecure vehicles in just four weeks.
Eight unsecure cars were targeted around the Princes Park and Lordswood area of Chatham last week alone.
Officers are reminding residents of the importance of ensuring their vehicles are secure before leaving them unattended – even for just a few minutes – and making sure no valuables, including sat navs, laptops, handbags and cameras, are on display.  
In the run-up to Christmas, householders are also urged to double-check their doors and windows are locked to keep their houses secure and their presents safe. 
Burglars in the past have targeted houses with presents on display through windows and homeowner may wish to be careful with their gifts so as not to provide criminals with easy pickings. 
All gates to the property should be shut and locked as well, and ladders put away so burglars cannot gain access through them.
DS Chris Dovey, from the Kent Police tactical criminal investigations department, said: "Keeping properties and vehicles secure is one easy way of deterring thieves as we've seen a rise in thefts from insecure cars in recent weeks.
"We don't want anybody's festive season ruined by crime, so we're urging residents to be vigilant, lock up their property and make life difficult for thieves."  
Anybody with information about insecure home and vehicle thefts in can call 01634 792663. Alternatively, contact Kent Crimestoppers on 0800 555 111.
Have you been a victim? Contact the newsroom on 01634 227828.