Two years ago a children's cycling club in Wigmore was struggling to get going with just two members.
But Wigmore Cycling Club now has more than 50 children taking part in competitions against some of the country's best young riders.
Thanks to Britain's amazing year of sport in 2012, including a clutch of Olympic gold medals and the success of Bradley Wiggins in the Tour de France, that momentum shows no sign of slowing down.
The club was set up by head coach and cyclist Luke Anderson, who competed against Bradley Wiggins when they were youngsters.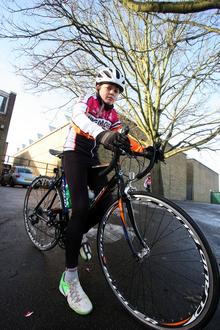 Jody Coxon, from the club, said: "What the Olympics did do for us was inspire the children. They have seen their heroes win and it's given them an extra drive.
"It's important that kids of the Xbox and computer generation do a sport and perhaps football and rugby isn't for them, but cycling might be."
All types of cycling, whether for fun or for sport, is encouraged at the club, which recently achieved third place in the South East Inter-Club Go-Ride championships at Cyclopark. It also runs a volunteer scheme for teenagers.
The club, which claims to be the only cycling group for children in Medway, meets every Saturday at The Howard School in Rainham from 10am to noon. It is aimed at children aged eight to 16.
A turbo training session is also held for all ages over 10 on Wednesday evenings at Medway Valley Park.
To find out more visit bc-clubs.co.uk/wigmorecc