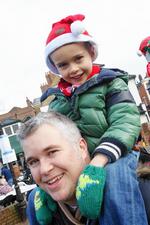 Your Friday Medway Messenger is out today and readers have the chance to win a fabulous Kindle Fire plus a bundle of Christmas toys.
And if that's not a good enough reason to pick up your favourite local paper, today's edition is bursting with the top local stories plus an unbeatable sports section including the latest Gills news.
That's in addition to a brilliant postbag on burning issues from around the Towns, nostalgia, Codgers and pictures from all the pre-Christmas events including Rochester's Dickensian festivities.
With homes, jobs, TV guide and cars for sale it's a must-have for the weekend.
Get your copy today.