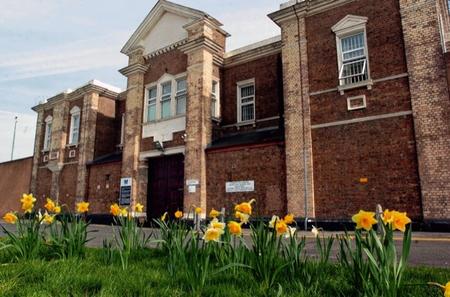 by Julia Roberts
A young mother recruited by her boyfriend to smuggle drugs to him in prison has been jailed.
There were gasps from the public gallery as a judge at Maidstone Crown Court told Lisa Sharp he had no option but to send her to prison.
The 23-year-old, who has a daughter aged two, fought back tears in the dock as Judge Philip Statman said having a young child could not be viewed as a reason for being spared custody.
But he explained that as an "act of mercy" to her and out of "anxiety" for the youngster, he would reduce her sentence from six months to four months.
He had already given her a reduction of three months as credit for her guilty plea.
"it is, i can assure you, a dreadful dilemma for any judge to send a mother with a small child to prison..." – judge philip statman
Sharp had admitted two offences of conspiracy to supply cannabis in December 2011. In the dock with her were boyfriend Danny Martin, 27, and his 20-year-old half-brother Adam Cullen.
They pleaded guilty to the same charges.
The court heard Martin was serving a five-year jail term with an extended licence period of two years at HMP Rochester for an offence of robbery when he enlisted the help of Sharp and Cullen to bring skunk and herbal cannabis to the prison.
The former crack cocaine addict later claimed he had been "pressured" into organising the operation by another prisoner to whom he owed a previous drug debt of £400.
However, telephone calls between Martin and Sharp had been monitored and the drugs were intercepted by police before they reached the prison gates.
Martin, of Mercury Close, Rochester, was jailed for 16 months and Cullen, of Mill Road, Gillingham, was sent to a young offenders' institution for 10 months.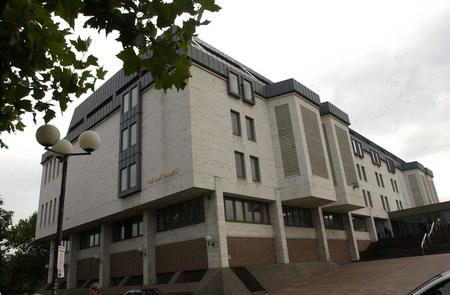 Passing sentence, Judge Statman told Sharp, also of Mercury Close, he had no reason to doubt she was a loving and caring mother.
But he added: "Yours is by far the most difficult sentence for me to have to pass. It is, I can assure you, a dreadful dilemma for any judge to send a mother with a small child to prison.
"But I have to perform that function. It is right and proper in all the circumstances that those in a similar position to you who are outside (of prison) with small children are not used in this way, thinking they will get away with a non-custodial sentence should they be caught."
The court heard the little girl will be cared for by Sharp's parents while she is in custody.
Judge Statman said both she and Cullen had acted out of misplaced loyalty to Martin, who placed them under "immense emotional pressure".