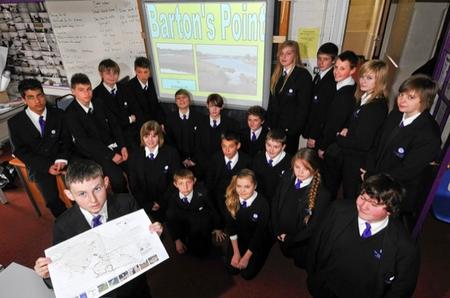 Children could have a new play area to make use of in time for the summer holidays.
Thanks to a grant from the Big Lottery Play, a £76,000 project to build a natural play area at Barton's Point Coastal Park in Sheerness, is underway.
Swale council bid for the money from the Big Lottery and has asked children at the Isle of Sheppey Academy's west site to help design it.
More than 20 students who are in the Brabazon family unit at the school have been working on the designs since October last year in their dedicated family unit lesson time.
Now it has all come together, it is hoped the work could start in May and be finished in time for the start of the summer holidays.
Groundwork Kent and Medway, which works with the community to regenerate an area's environment, has been commissioned to undertake surveys and help the children with the design work.
There will be play equipment for children of all ages and the design is ready to be put out to tender.
Paul Murray, who is responsible for community cohesion for both academy sites, said: "The children have loved doing this project – they have even attended meetings in the evenings."