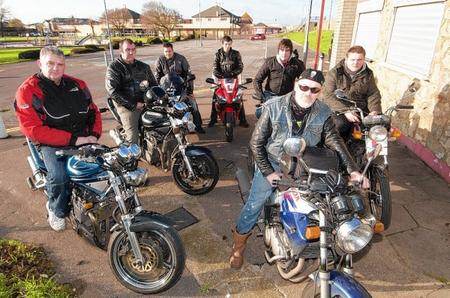 A biker is launching an action group in the hope he can lobby for the improvement of the Island's roads.
Tone Isitt, from Minster, has been riding for around 40 years and thinks something needs to be done to make it safer for him and other enthusiasts.
The Bikers' Voice Action Group will be a not-for-profit organisation and will have its first meeting at The Aviator pub in Queenborough Corner on Tuesday, December 18, from 8pm.
Mr Isitt says as it is only a new venture the group will focus on Swale's roads, but hopes it will eventually expand to cover the South East.
Things which can make riding dangerous include pot-holes, manhole covers, faded white lines and clay and diesel on the roads.
The 55-year-old says the club will be a chance to meet others with the same interests and also discuss any problem areas, which will then be passed on to the relevant authorities.
It also aims to teach younger riders about road safety.
There are big plans for the future, including a bike show, ride-outs, a rally, rock nights and a memorial run, and Mr Isitt is also hopeful these things will generate trade for the area.
Anyone who is interested in biking can join, and scooter riders are also welcome.
Mr Isitt said: "The roads are a problem for bikers across the board and this group is to get them improved – a voice for bikers. Manhole covers can be slippery so we have to avoid them, and if they are sunken they can flip you off your bike.
"Clay on the roads is another thing – building sites and farmers need to ensure they don't make a mess. As a biker you have to ride defensively because you have got to keep yourself safe.
"If you have got two wheels and you're out on these roads and they are bad, we want to know about it."
The Bikers' Voice Action Group will meet on the first and third Tuesday of every month at 8pm.
The yearly membership fee is £12, which will go towards running costs, any events that are staged, and newsletters.
To find out more or if you would like to join, you are welcome to the launch meeting at The Aviator. A Facebook page will also be launched