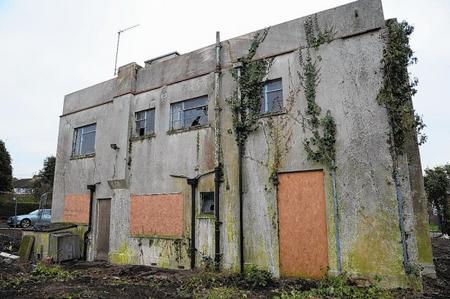 A carpenter who bought a unique Sheppey house has revealed that he desperately hopes to restore it.
He told reporter Emma Grove how unexpected costs may prevent him from fulfilling his dream and appealed for Islanders' help.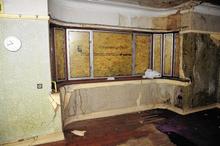 Mark Soper paid £192,000 for number 362 Minster Road after it sparked a bidding war at an auction last July.
The rambling, 1920s art deco property is in a bad state of repair and when it was sold by Clive Emson auctioneers.
Amongst piles of old newspapers, books and classical music sheets, a concert piano was found inside.
The piano was later donated to the Blue Town Heritage Centre.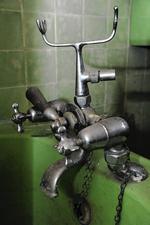 After years worth of undergrowth was cleared from around the outside of it, the building which was shrouded in mystery for so long can now be seen by passers-by.
Mr Soper, 38, who lives in Newington, said he bought the house, which was built in the shape of a piano, with his father William after falling in love with it.
He said: "It's a building with a beautiful and outstanding design. My wife Martine and I fell in love with it."
However, a structural engineer told the pair that the house is so dilapidated, it would cost in excess of £100,000 to renovate – much more than they had anticipated.
He said he is putting his cards on the table and being honest and open about the fact he does want to make money out of it, but his dream would be to bring the property back into use.
"It's very dilapidated and everything has a ceiling price so we have to work out how much money we can invest," he said.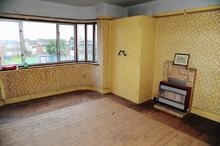 "At the moment we are just evaluating everything – we have got to find out how much it's going to cost.
"It's an absolutely beautiful property and if it's done up it could be outstanding.
"It would be sad to knock it down and apply for planning permission for houses.
"I don't want to rip it down but we have got to be realistic."
---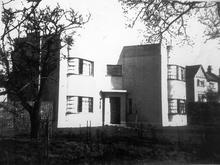 The house, which was built around 1925, sits on a site which is almost a quarter of an acre.
Upstairs there are four bedrooms and a bathroom and impressive views.
Downstairs there is a living room, dining room, kitchen, pantry, toilet and cloakroom.
In the kitchen is an intercom system to allow residents to contact the other rooms.
In the grounds, there is a garage at the back of the property which is completely overgrown.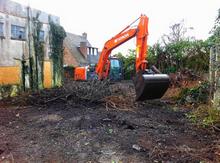 Many of the original fittings remain inside, and Mr Soper says he would aim to keep these where possible if he was to restore it.
He especially hopes to keep the stairs and do them up, as they are oak.
"Look at it – it's a dream and I really do want to save it," he said.
"It's like stepping back in time, like a museum.
"I know my art deco and my architecture – this is where it all started, this is what pushed forward the future of building."
---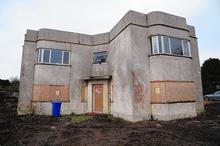 Mr Soper and his dad have already spent almost £8,000, on top of the purchase price, just to get the site to the state it is now.
Once all the undergrowth was cleared and they were able to get a structural engineer in, they found it was in a much worse condition than expected.
The main problem is it needs underpinning and they want to do this using the piling and rafting method.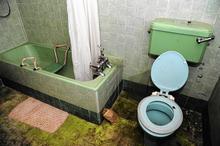 However, this is an extra unanticipated cost and they are hoping a local company will be able to help them out by offering a decent quote.
Their budget at the moment for the overall revamp is £60,000, but that needs to include the piling and rafting.
Mr Soper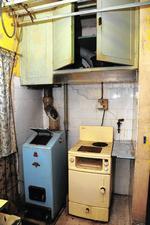 Snr said: "The bottom line is that whatever we put underground is lost money which we could be spending on the property.
"If anybody out there has any good knowledge of piling and rafting and can give us a decent quote then we would love to hear from them.
It's a mammoth task."
Mr Soper Jnr said: "It's not impossible but we didn't realise it was going to be such a catastrophe.
"It's just the piling and rafting we need help with.
"Everything else we can do. If that costs too much we will have to go to plan B which I don't want to do – we want to save it."