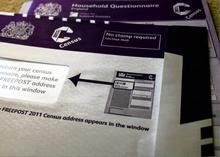 The force is strong in Swale – with more than 500 Jedi Knights walking our streets.
According to last year's Census, the 510 avid Star Wars' fans are joined by one person who stated Scientology is their religious belief, four Satanists and five who ticked the witchcraft box.
Six people said they followed heavy metal and three referred to themselves as free thinkers.
The statistics released by the Office for National Statistics also show there were 135,835 Swale borough residents, as of Census day which was March 27, 2011.
Slightly more of them are women, with 68,683 while there are 67,152 men.
When the data was compiled, there were 915 people aged 90 and over while the average age of residents in Swale is 39.6.
The highest amount of people are in the 45-59 age bracket, with 27,467.
The number of married people is 52,439 and there are 197 residents in a same-sex civil partnership.
Divorced people make up 10,835 and another 3,500 are separated but still legally married.
Almost 3,060 couples say they are cohabiting but have no children.
In the borough there are 55,585 households, and of those 6,797 are one-person households with the occupier over 65.
There are 14,727 people living with a long-term health problem or disability.
Male lone parents account for 489 of the population, while female lone parents are 3,963 and 1,822 of those are not in employment.
In Swale, white people make up 128,194 of the total number of people while 1,866 are from a mixed ethnic background.
There are 545 British Indians; 107 British Pakistanis; 206 British Bangladeshi; 993 British African; 277 British Caribbean and 47 Arabs.
More than 28,600 people don't have a passport but nine have a Central American one; 47 a South American one and 584 an African one.
There are 803 households in the borough where none of the occupants have English as a main language.
Meanwhile, there are almost 1,380 houses which have four or more cars or vans.
Households listed with no vehicles adds up to 11,184 while the highest number is for one car or van homes, which is 23,545.