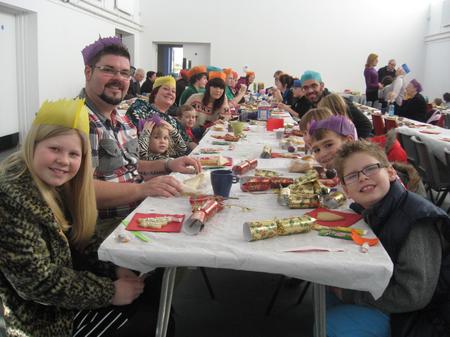 Members of the community enjoyed a festive get together thanks to a church.
The congregation of Minster Road Baptist Church hosted the Big Christmas Lunch at Thistle Hill Community Centre in Minster.
Around 33 residents went along and added to the volunteers from the church and Christian youth group the Noise on Sheppey, there were more than 50 people there.
The idea of the lunch was to bring people together and they all sat down to eat and enjoyed craft activities including face painting and decoration making.
There was also a carol sing song and mince pies and mulled wine finished off the afternoon.
Church deacon Amanda Pink said: "It was a really lovely event.
"There was a very positive feel to it.
"We would like to thank Homebase in Sittingbourne for the donation of a Christmas tree and Tesco Sheerness for help with crackers."