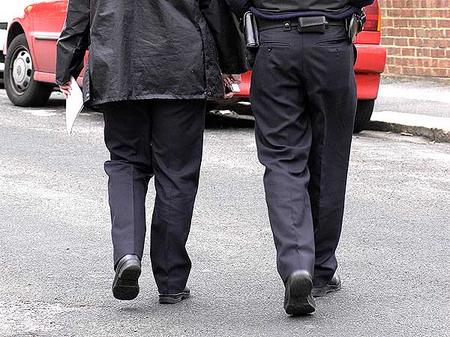 There were 33 reported crimes in one month in Minster.
The figures were revealed at a meeting of the village's parish council.
During November,there were seven reports of criminal damage, six assaults, seven thefts, four attempted burglaries, three burglaries and three reports of drug possession.
Incidents also included a vehicle theft in The Broadway and an attempted vehicle theft in Plover Road.
Ten of these have been dealt with; four are under investigation and the rest are still outstanding.
Minster's community warden Cheryl Hendrie spoke at the meeting and updated councillors on what she had been dealing with during November and December.
Graffiti at the Abbey Rise play area has been reported to Swale council and the police have been informed about a report of anti-social behaviour on Minster Road, near the Blatcher Close alleyway.
Dog fouling in Scrapsgate Road, The Broadway and Marina Drive has been reported to the environment warden and a smashed window at the bus shelter at the bottom of Wards Hill Road was flagged up with Swale council and Kent County Council.
Cheryl has also attended meetings at Invicta Lodge with AmicusHorizon and Swale Heating; at Worcester Close residents' afternoon and the arts and craft club Christmas play at the New Road Community Centre.
Minster Parish Council has met its deadline for completing a community emergency plan which will be used if a flood, heavy snow or other severe weather strikes.
The plan aims to provide a response which will help the work of the emergency services, health authorities, councils and utility companies if they become overwhelmed or delayed by weather.
Copies of the plan will be made available to residents early in the year.
Spending was also discussed and councillors agreed to renew the £45 annual subscription to the Open Spaces Society; pay £100 for horticultural improvements in the Abbey and Tams Gardens areas and spend £564 on a safe for the parish office.
---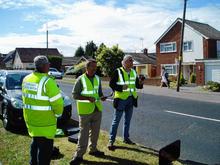 An update on the Speed Watch scheme, where volunteers monitor traffic speed in various locations, was also given at the meeting.
It was launched in June 2012 and five villagers are working with police to address problems of speeding in 30mph and 40mph zones.
There are 12 locations in Minster where they are approved to do this.
Vehicles caught speeding are reported to police and then sent a warning letter.
The highest speed recorded to date was a car doing 63mph in a 40mph zone in The Broadway.
Outside St George's Primary School in Chequers Road 33 vehicles were caught going too fast in an hour and in Scocles Road during school run hours 30 vehicles were found speeding, with one doing 46mph.
Councillors also agreed to spend £1,590 on Speed Watch equipment for Minster as it is currently being borrowed from Halfway Speed Watch.