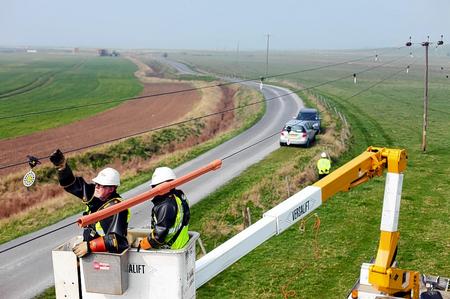 More than £5,000 has been spent on safety measures to stop birds flying into power lines.
Last week we reported how amateur photographer Douglas Clarke feared three swans he found dead in a field off Harty Ferry Road, Harty, had been shot.
Shortly after the paper hit the streets, we were contacted by Harty resident Victoria McCabe, who told us the birds had not been shot but had died after flying into the overhead cables.
She said although there are already some diverters fitted on the lines to stop it happening, she believes the birds may have changed their flight paths and collided with the cables.
It is thought the birds, some of which have poor eyesight, cannot see the lines before getting tangled up and it is quite a common problem.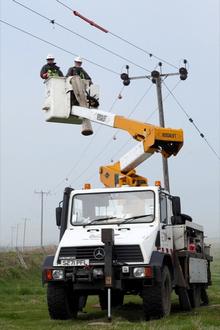 "It reflects really badly on our area that people think they have been shot," she said.
"We are known for our wildlife and it's horrible – we hate seeing it when it happens."
Miss McCabe, 25, contacted the RSPB about the incident and a volunteer went out to investigate.
The charity then contacted UK Power Networks and on Friday a team of engineers went out to install more diverters, which are brightly coloured plastic discs attached to the lines with springed clips. They were fixed 5m apart, covering a stretch of about 700m.
Linesman Trevor Lee, who helped install the diverters, said: "The project went very well – there were no problems.
"It's a straightforward procedure and our methods mean that customers' supplies don't have to be interrupted.
"We at UK Power Networks take our environmental responsibilities very seriously."
RSPB volunteer Phil Haynes praised UK Power Networks for its swift action in getting the extra safety measures put in place.
Miss McCabe added: "We are really pleased they have done this and hopefully it should be enough to stop it happening any more."