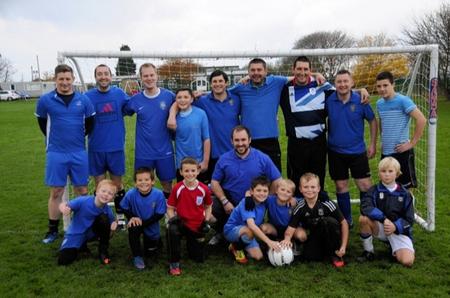 A football coach is organising a charity tournament to thank medical staff who saved his five-year-old daughter's life.
Ross Elderfield'sc daughter Ella has Glanzmann's thrombasthenia, a rare disorder that means her blood does not clot and a small cut could haemorrhage for days.
Ella has undergone two blood transfusions, the most recent last year and one when she was three, after she suffered internal lesions which may have been caused by food scratching her throat.
The Halfway Houses Primary pupil was treated at Medway Maritime Hospital, Gillingham, and her father is organising the competition to raise money for its Dolphin and Penguin children's wards.
Some of the money will also go to The Haemophilia Society which provides information and support for people affected by bleeding disorders.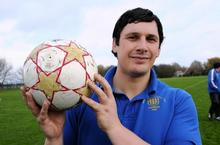 Ross, who coaches the under-9s at Sheerness East, said: "The nurses and doctors were superb. Me and my wife were very worried at the time and I was really impressed by how hard they worked.
"If they can buy a few toys for the kids with the money, then it would be a way of giving something back."
Ella was diagnosed with the congenital condition, which also causes her to bruise easily, when she was six months old.
Prison officer Mr Elderfield said: "We have to be very careful with her, she can't have sharp sweets or crisps. Her brother [Jack, eight] is really good with her. He's aware of her condition, he's quite gentle and looks after her."
Last year, the 33-year-old raised £873 through a raffle and by being sponsored to grow his moustache as part of Movember.
The tournament will be held at Sheppey Sports and Social Club, off Queenborough Road, Halfway, on SaturdayNovember 17 from 12pm.
There a few spaces to play still for a fee of £5 per person. A raffle will also be held with prizes including four Gillingham football tickets, a week's training with Chelsea FC and various vouchers.
For raffle tickets or to apply for a space, email Ross on elderl01@hotmail.co.uk
For more pictures, see this week's Times Guardian.