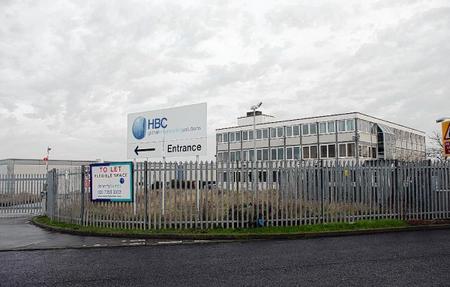 A factory which went into administration three years ago is back on the market after a plan to turn it into a supermarket was refused.
HBC Engineering in Halfway closed at the end of 2009 and was taken over by administrators Grant Thornton LLP.
It was then sold to developer Citygrove Securities, which had a proposal to turn it into a food store approved last January.
However, Communities Secretary Eric Pickles intervened, preventing full permission being granted, and Sainsbury's, which had been interested in the site, then pulled out in March.
A legal battle launched by Citygrove against LXB Retail Properties, which is behind the £25m transformation and new Morrisons store at Neats Court, followed.
Citygrove eventually withdrew its legal action and proposals last summer and ownership of the Power Station Road site reverted back to Grant Thornton.
The company resubmitted the same application for redevelopment of the site to build a food store, but it was turned down unanimously by Swale council's planning committee last month.
Now Grant Thornton has revealed the building is back on the market – and offers are welcome as there is no set purchase price.
A spokesman said the administrators had decided not to continue with Citygrove's legal challenge.
They added: "Although we are disappointed with Swale council's decision to permit only one more food store on the Island, we were kept informed throughout the process and agreed to drop [the legal] challenge.
"We understand the council remains supportive of the re-use of the site for alternative uses and we are continuing to market it through our agents Doherty Baines.
"The property is back on the market and we are hopeful of finding a purchaser."
The main reason councillors refused the application for another supermarket was because of the negative impact it believed having two new stores would have had on Sheerness town centre.
A retail study which the council had carried out found if two were to be built, there would be a 41% drop in trade in the town and Tesco Sheerness could see a fall of as much as 55%.