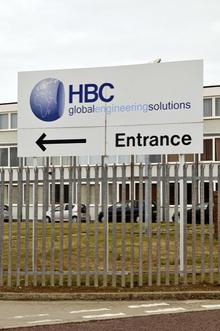 Plans to build a supermarket at the former HBC Engineering site in Halfway are expected to be turned down because of the impact it would have on Sheerness businesses.
In January, councillors approved a plan by Citygrove Securities for a store at the Power Station Road plot but communities secretary Eric Pickles issued a holding direction, preventing full planning permission being granted.
Sainsbury's, which had been interested in the site, then pulled out in March.
Since then, work has started on the £30m plan for Neats Court, including a Morrisons store, KFC drive-through, petrol station and other retail outlets, which was approved in September last year.
Citygrove withdrew from its HBC plans in the summer and it reverted back to administrators Grant Thornton, which has now put forward the same application for redevelopment of the site to build a foodstore.
Councillors are due to make a decision at a planning meeting next Thursdaydec20 and officers have recommended it is refused.
They believe if it was to go ahead, it would have a significant adverse impact on Sheerness town centre.
According to a retail study which the council had carried out, if two supermarkets were to be built, there would be a 41% drop in trade in the town and Tesco Sheerness could see a fall of as much as 55%.
The report also states both stores together would have a significant impact on the vitality and viability of Sheerness, with store closures likely and Aldi being particularly vulnerable.
The fact the applicants are unwilling to enter into a 106 agreement, meaning they have to contribute towards improvements to local facilities, has also been noted in the officer's recommendation for refusal.
Meanwhile, work at the Neats Court site is slightly ahead of schedule, despite the cold weather.

Giles Haywood, of developer LXB Retail Properties, said: "We are currently in the process of piling the ground and digging out the drainage attenuation tanks that will sit beneath the car park.
"We have been working hard to try and secure agreements with tenants in what is a tough retail market.
"We are in advanced negotiations with B&M, Pets at Home, Brantano and Poundland and we hope to confirm other names in the new year."