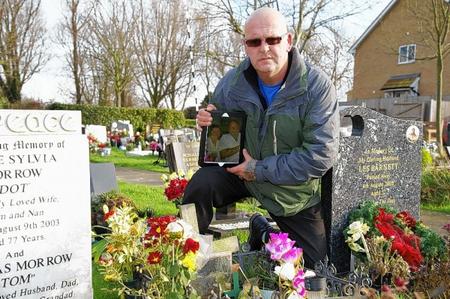 It was supposed to be a lasting tribute to their parents.
Now, a family from Sheppey is waiting to find out how much money they have lost after the firm they paid for a headstone collapsed.
Christopher Gibbs, of Leysdown Road, Leysdown, his brother and three sisters, who were all raised on the Island, each put £500 forward for a memorial.
They hoped it would be installed by March, in time for their mother's birthday and their parents' wedding anniversary.
Daughter Jane Currie contacted Simply Memorials, based in Skegness, Lincolnshire, in November.
After not hearing anything for weeks, Mr Gibbs was shocked when he saw a television report about a lady from Dover who had lost money from the company's closure on Wednesday.
The experience has left the 53-year-old feeling, "very empty".
He said: "It has sickened my family. It was something we could do for my mum and dad and now it's not happening.
"I call them grave robbers. We have been robbed, so have my parents.
"I heard that [the company] hadn't ordered any headstones in the last six months.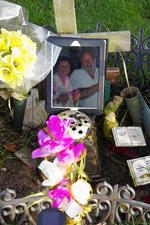 "But if they've got all those jobs on, how can they go bust?"
The ashes of Tony and Audrey Gibbs, who used to run general stores in Chequers Road and New Road, Minster, are laid to rest at Sheerness Cemetery, off Halfway Road.
Mr Gibbs said he has to wait until his sister gets back from holiday to find out exactly how much they have lost as she was the one who bought the headstone.
The siblings will try to get some of the money back but now face having to spend more on another memorial in time for March.
The Sheerness Times Guardian did not get an answer when we called Simply Memorials' phone number on Friday and at the time of going to press they had not responded to an email.
Access to the company's website appeared to be blocked.
A site set up for people affected by the bankrupt business claims 76 people from across the UK have lost money and a total of £65,349.50 is owed so far.